It was another fantastic weekend. I got to meet many friends, some old, some new! And I finally got to meet
Luckie
! Since so many things happened over the past 48 hrs, I shall split my entry into several parts.
I was at the Botanic garden on friday. It's a really nice place for a picnic or an afternoon chill! Daddy and Mummy really enjoyed the serenity around the park. So did I!
We had a nice bonding session...
Enjoying the sun....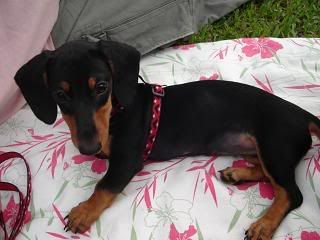 Tongue out...okay, maybe it was a little hot...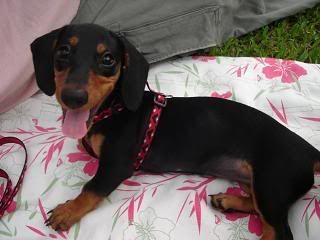 Doing my best impression of a fish....
...dead fish ...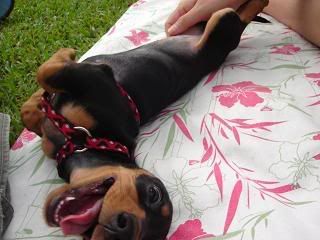 Had a great time....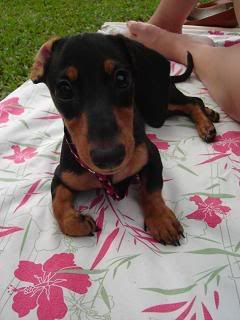 Oh and I also got to meet a group of kids from Hossana. They were on a school trip to the garden and from what I saw, they sure did seem to enjoy themselves a whole lot. Some were rolling themselves down slopes! How I wished I could do the same but daddy and mummy were'nt too keen about the idea. =X
They were really warm and nice when they got closer. We hung out together for a while, snapping pictures and exchanging details. If you are some one that I met and reading this, do drop me a comment! =)
Then on Saturday, I met up with my best friend,
Nachos
.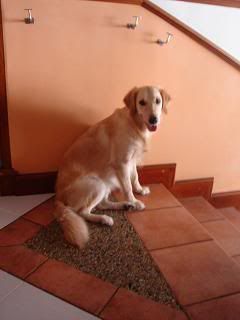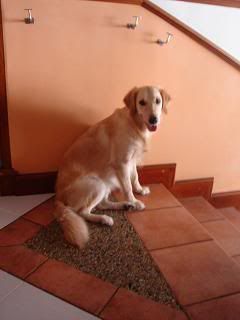 She's a beauty ain't she? Some might find it surprising that two dogs of such different size could be good friends. But it's true! I don't know why, but we just hit it off the first time we met. =P
While we were playing, Mummy and Nacho's mum were busy baking muffins and pancakes.
When they were done....
"Can we have someeee?"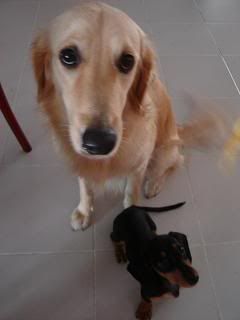 Oooh...
Gigi
joins in..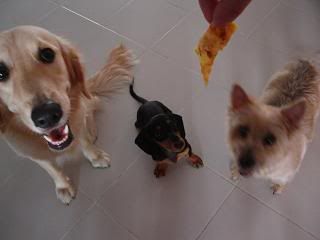 Ok, now
Slurpee
wants some of it too...