There was more oestrogen than anything else in the house today. I met up with five other female dogs;
Gigi, Slurpee, Nachos, Murrey
and
Tang Tang
.
Here's Tang Tang, who shares the exact same birthday as me! 3rd March 2007! How cool is that?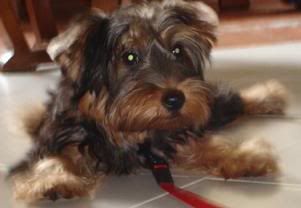 We shared some nice afternoon "tea" in a bowl...
Hanging out with the BIGGER dawgs...Murrey on the left, Nachos on the right.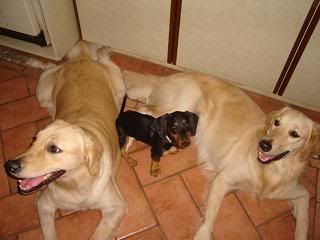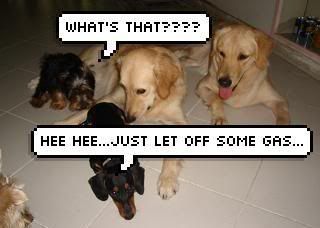 As usual, the hoomans were trying hard to get us together for a group picture.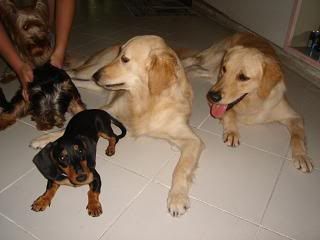 5 and a half in the shot...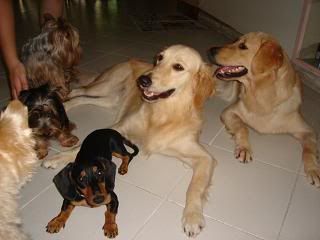 The sloppy bunch...(The hoomans failed. Gigi ran off)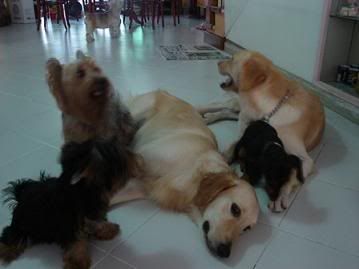 And yes, I got my first mail in the post yesterday!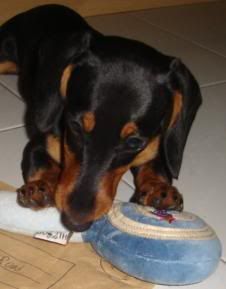 There was a toy and letter!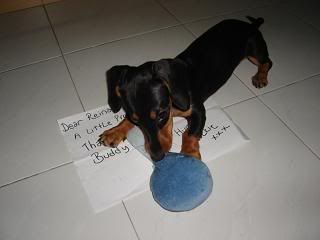 Hmmm...Let me see...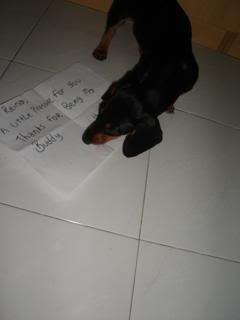 Thank you
Luckie
! What a pleasant surprise!