I was sooooooooo happy to go to the Singapore Changi Airport to welcome my Mummy back home.
Here is the beautiful Singapore Changi Airport
Here is the lounge where you can watch sports channels while waiting to board the plane.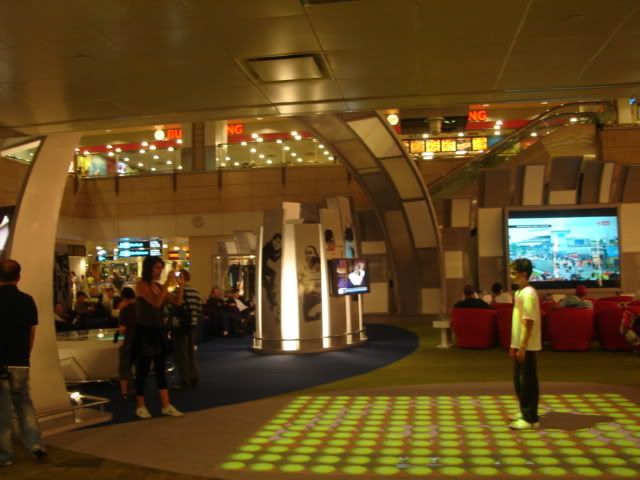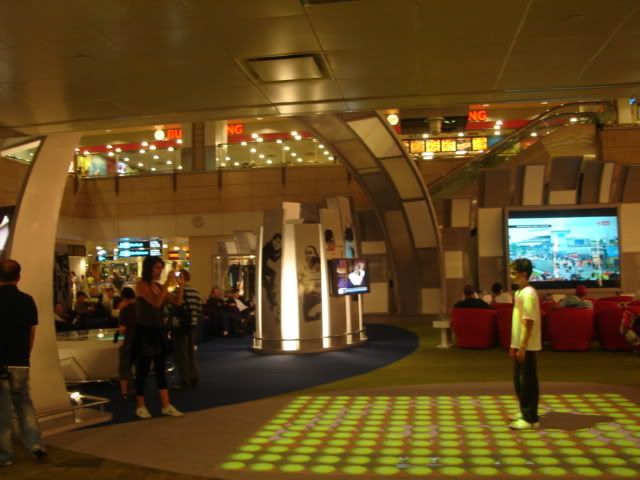 Many shops!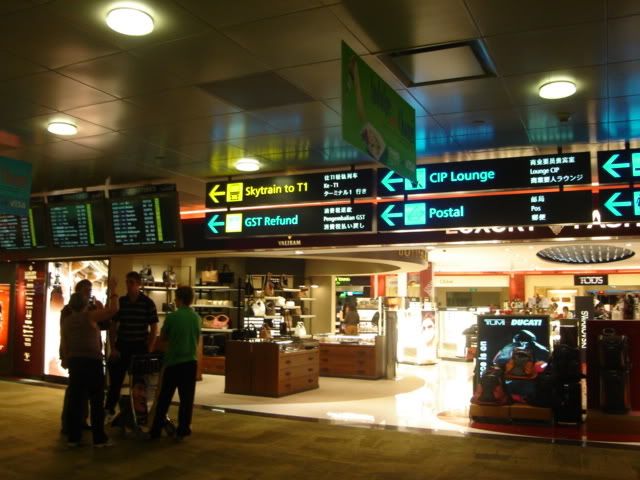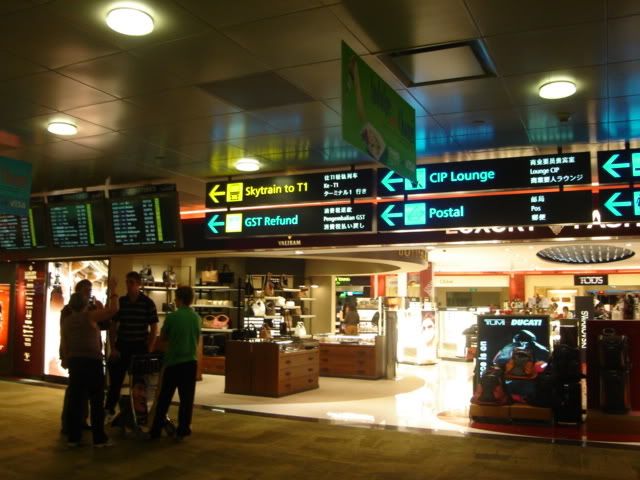 Mummy's favourite hang out place before she boards the plane. A book store.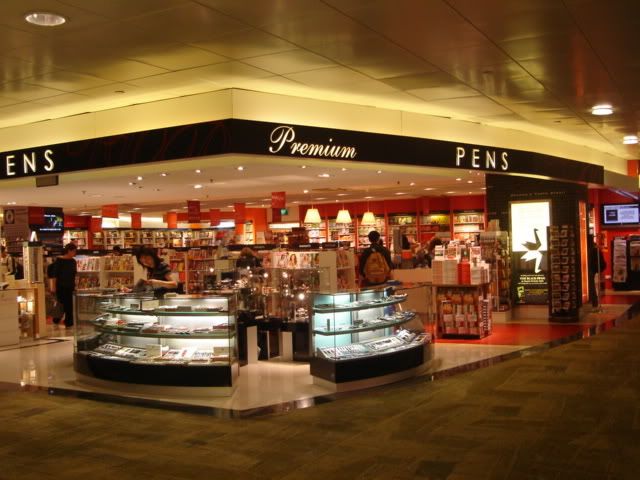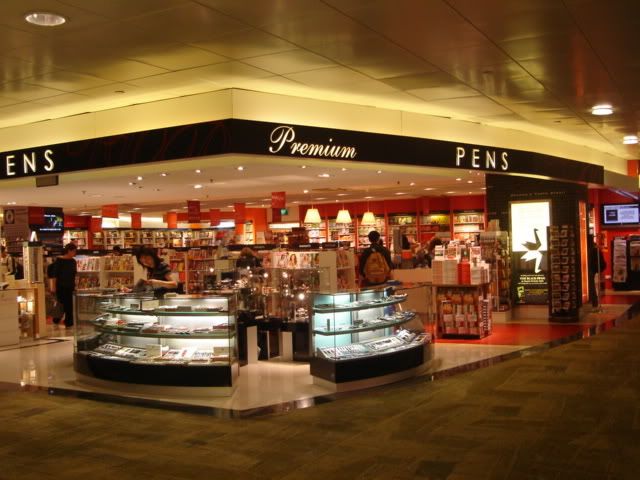 Well, she didn get ANYTHING FOR me... but its alright, i checked her suitcase, and she did not get anything for herself too. She barely has the time to do any shopping and it was the SALES period! Can you imagine how frustrating it was?
So anyway, Mummy went to a city where there are many dogs! Mummy saw two dachshunds during her 2 days there but did not manage to get their pictures. Urgh...
Dogs at the train station...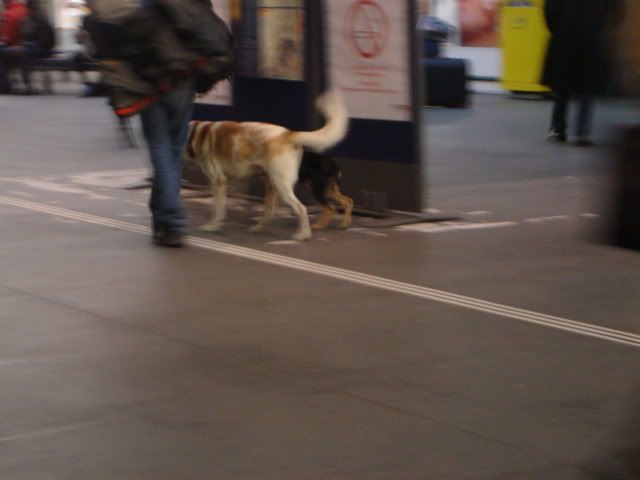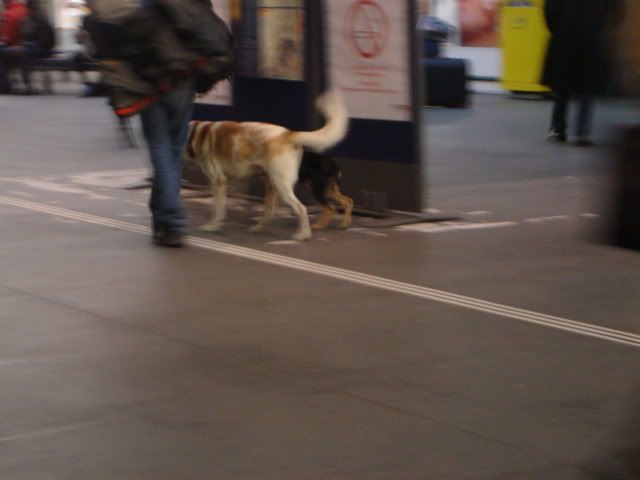 Dogs on the streets....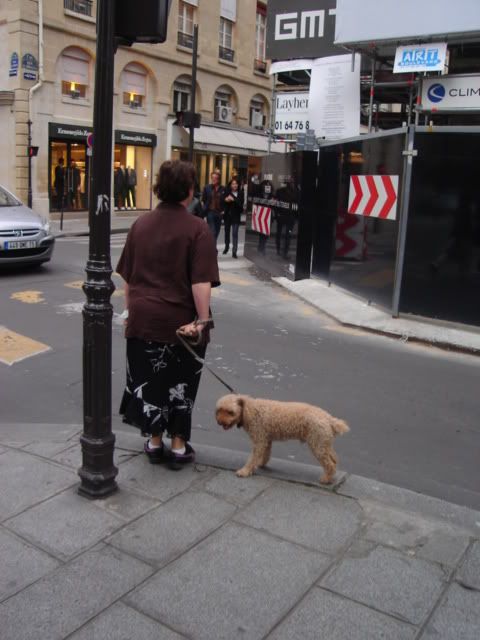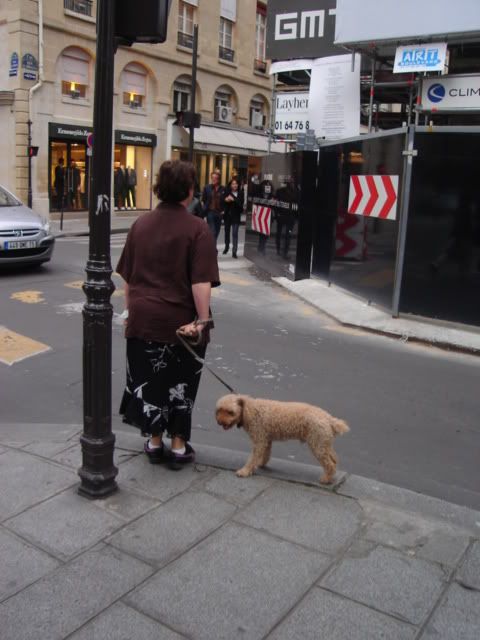 Dogs going to the hotel...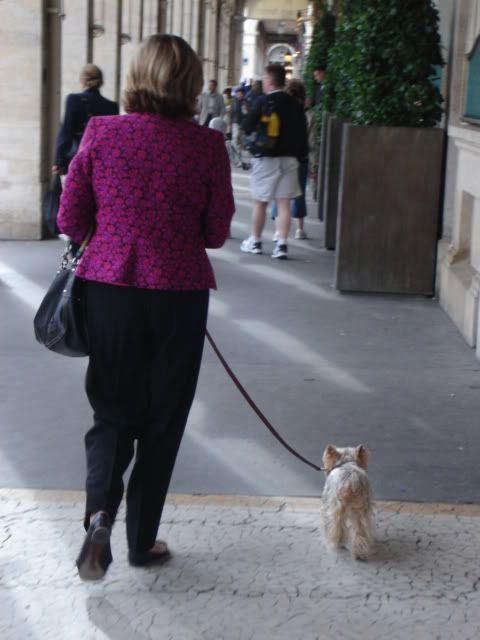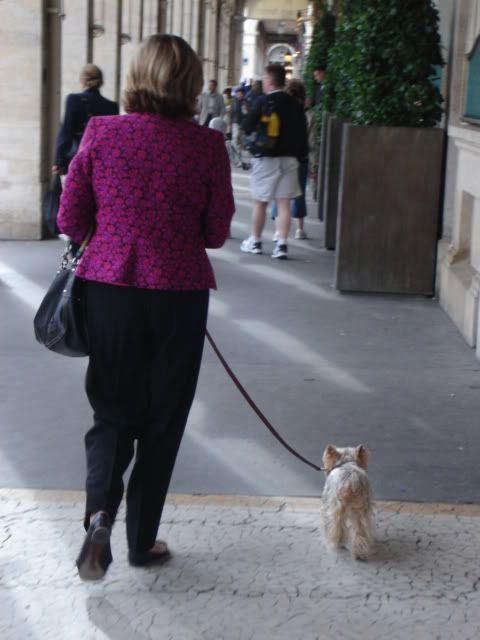 Did you guess right where Mummy went? Yup, its PARIS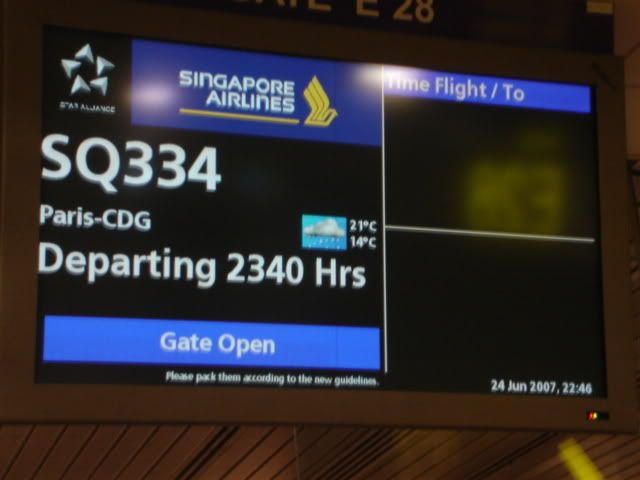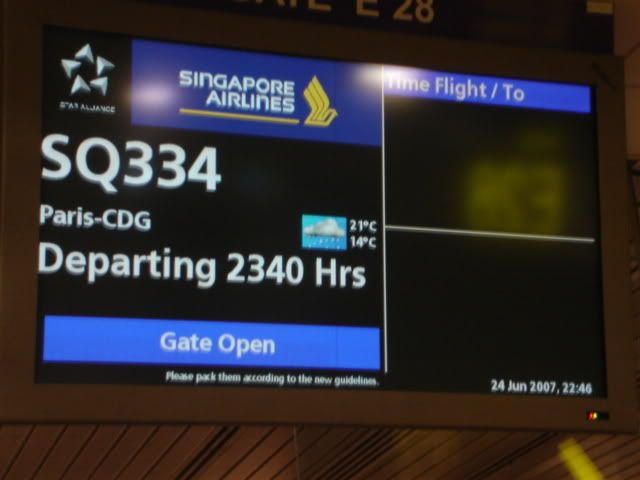 Mummy hates the flight there and TOTALLY hates the jet lag. This time, to make things worst. Mummy had a meeting to attend right after she touch down. She reached her hotel at 10am, attended a meeting at 10.30am. The meeting ended at 5pm and then theres a dinner event and that lasted till 12midnite. It was a crazy day.  Poor Mummy, the whole of PARIS went on sale and Mummy did not have the chance to even step into one boutique to do decent shopping. Most of the shops are open from 10am - 7pm. The only free time my Mum has got? 7pm onwards. *sad*
So Mummy took lots of pictures for my viewing pleasure.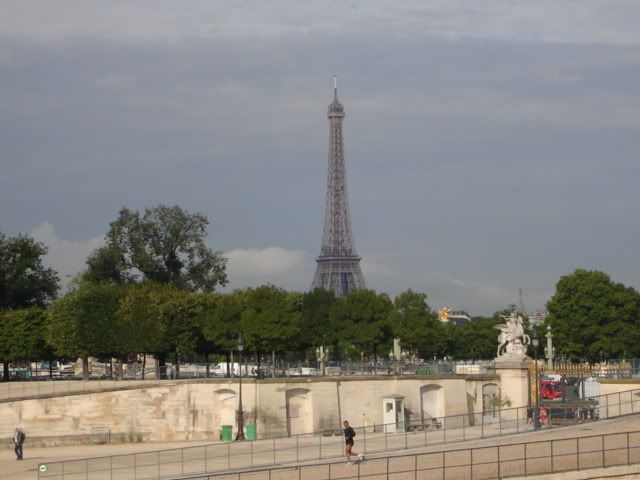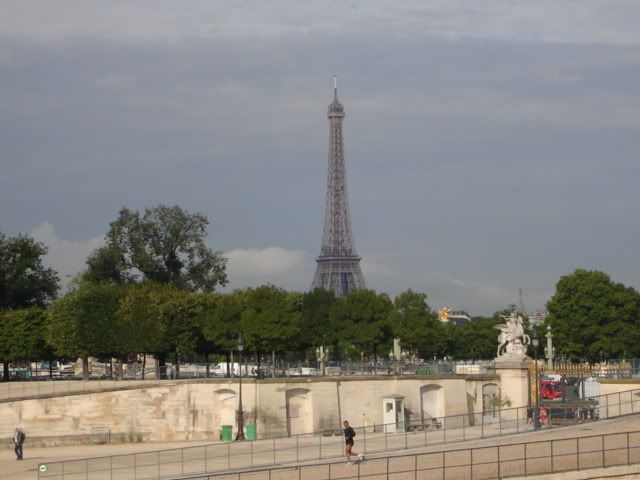 Arc De Triumph
Mummy came here the first night for her Dinner. This place used to be an Abbey. I heard that the place is Beautiful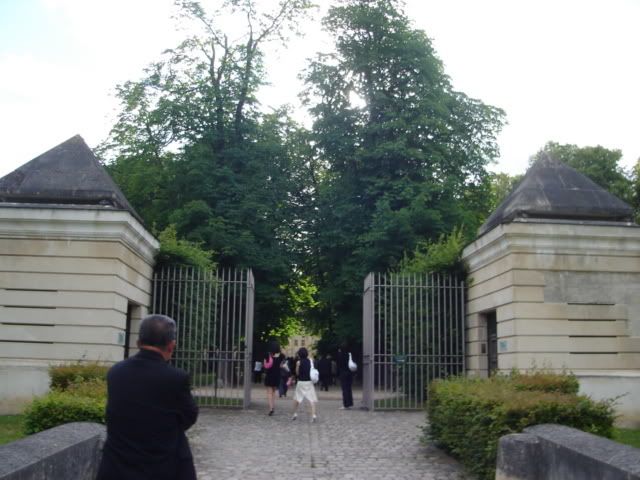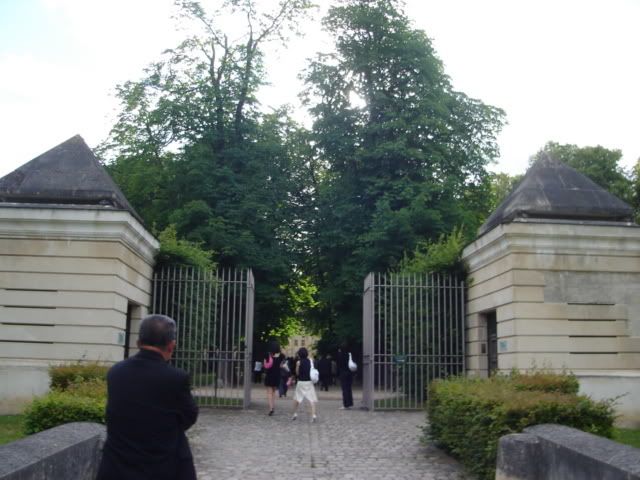 Road to the Abbey
This building was part of a Church, but it was destroyed during the French Revolution. It is almost Summer in Paris and it is really bright even at 9pm. This picture was taken at ard 8pm.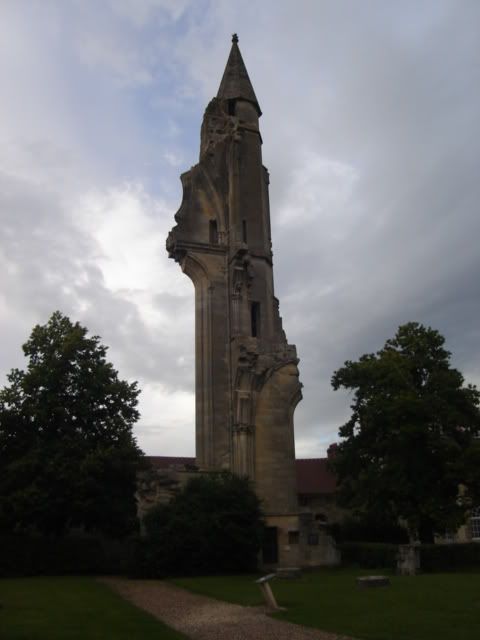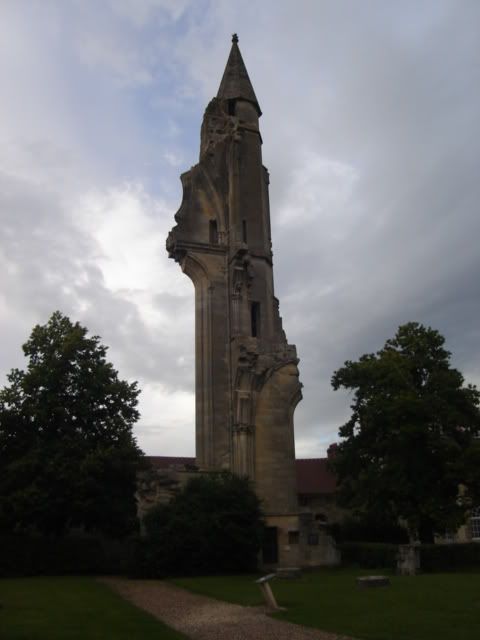 On the 2nd day, Mummy went to a Factory Visit at Segre. It was about 2 hours ride in the train from Paris. So Mummy took the chance to power nap!
The place where Mummy had lunch for the 2nd day. It is a nice little cottage house just beisde of the Factory.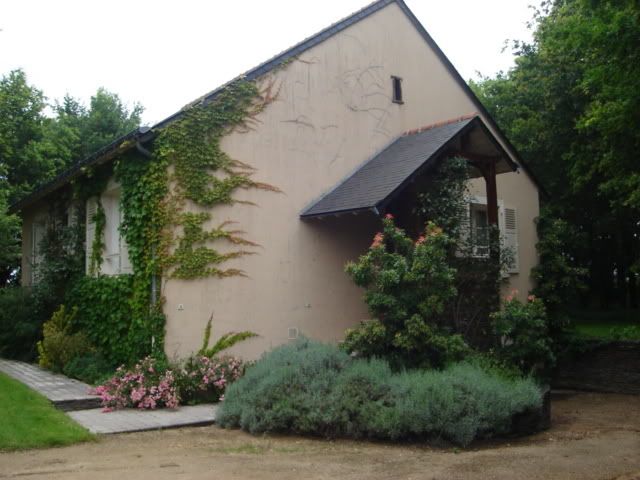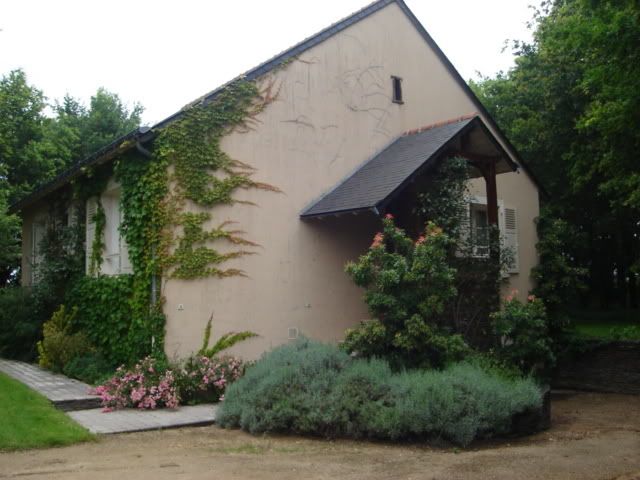 The Dining table. Can you spot the chef of the day? Mum isn't really into French Cuisine but she says the food that day was very very delicious.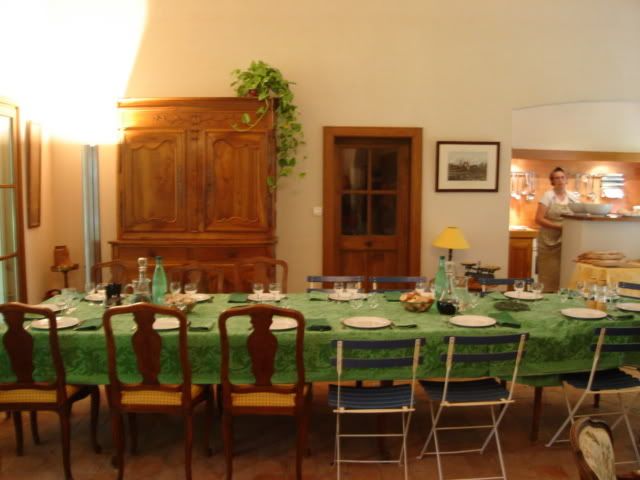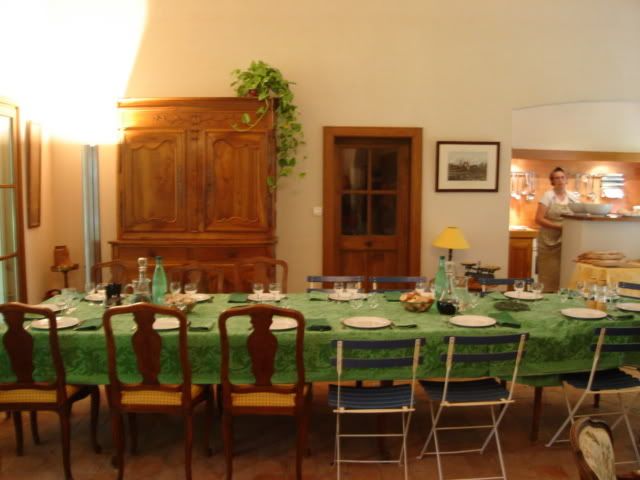 Fireplace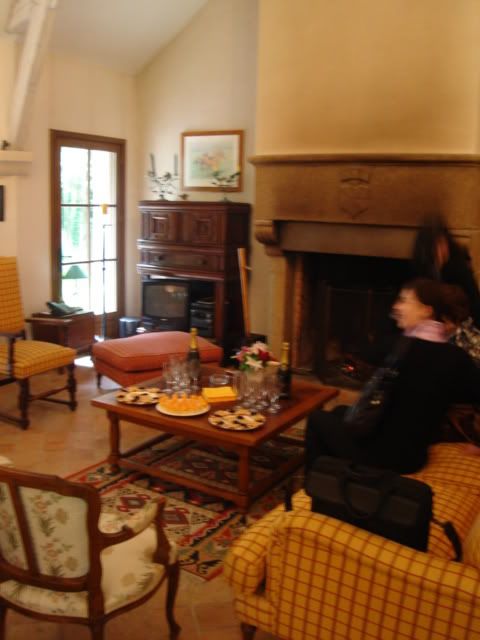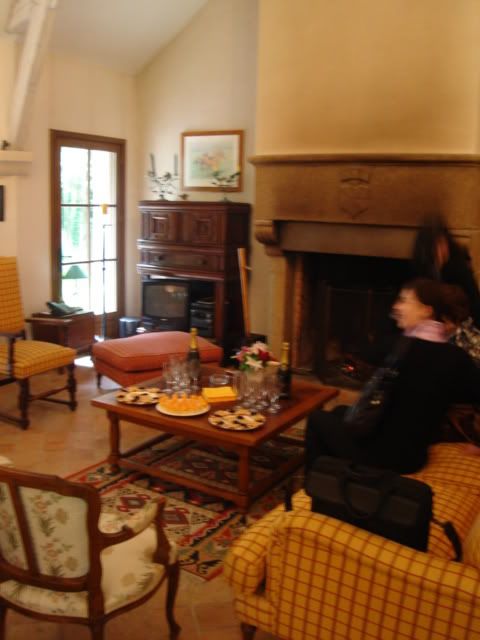 Caviar and some Fish liver thingy with Champagne. Mummy was told that these are good stuffs but she doesn't enjoy it at all. She says it tasted funny. (Well mum, you can always packet some for me!)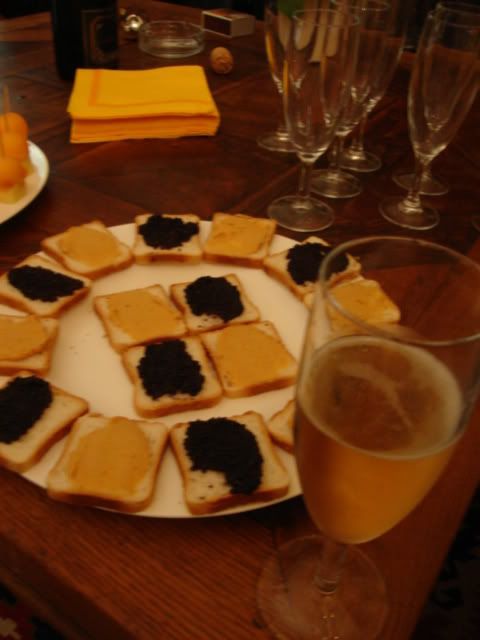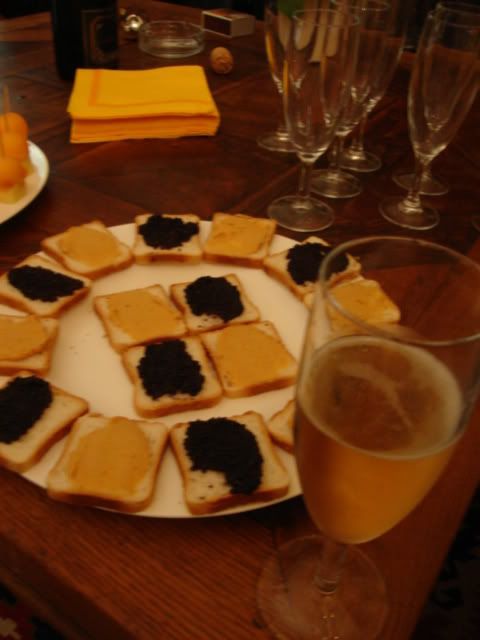 On the last day, Mummy woke up earlier to go for a walk at the Jardin Des Tuileries . She loves to do this on the last day of her trip. The last time she came, it was so cold in the morning that she had to go to the Lourve Museum to hide.
This was a picture taken in April this year, during my mummy's previous visit. Naked tree with no Leaves and the sky so gloomy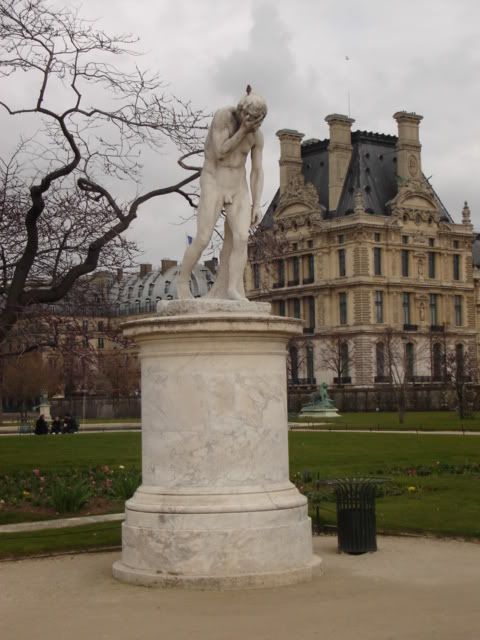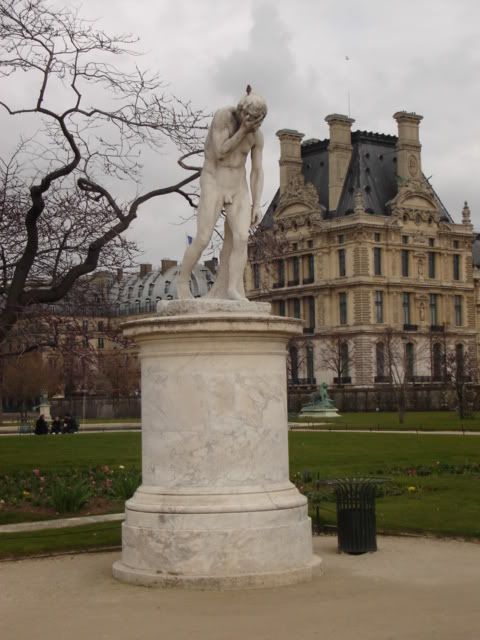 This time, the leaves and the sun are out! Can you tell the difference?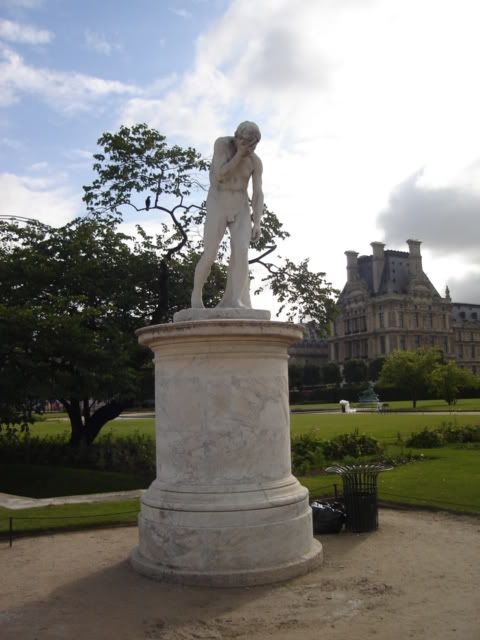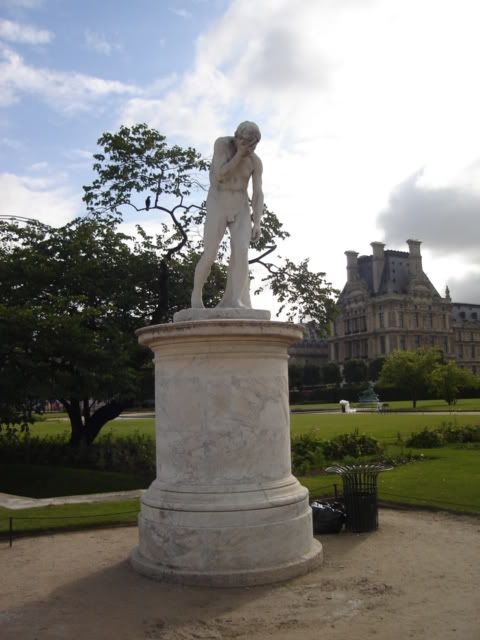 I love Ferris Wheel!
Musuem Lourve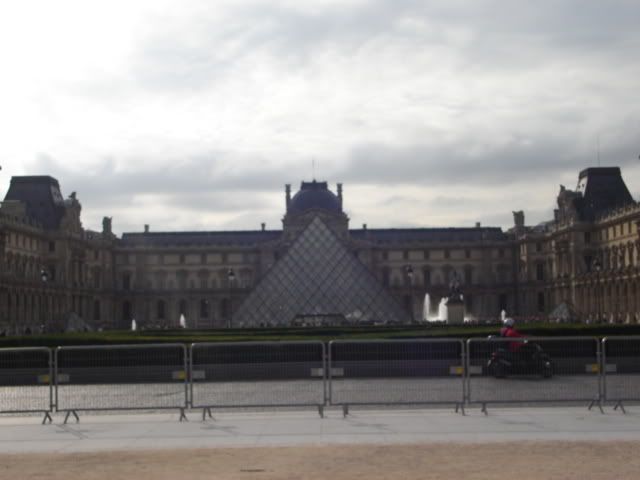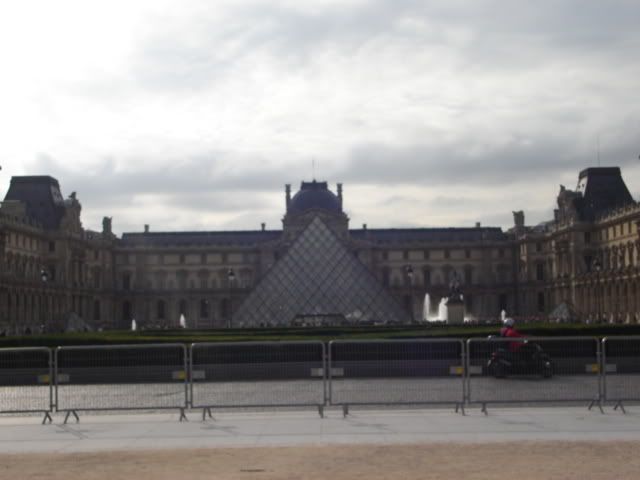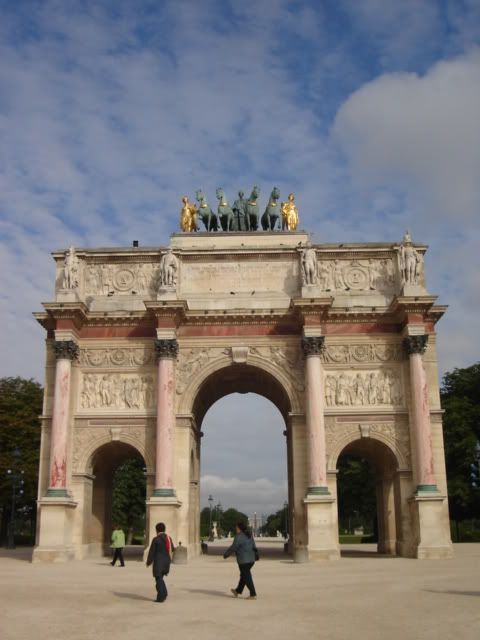 There are many more pictures my Mummy took but i think they are not good enough to make it to my blog :p
Hope you guys enjoyed the Pictures!
Let me sign off with a picture of me at the Airport!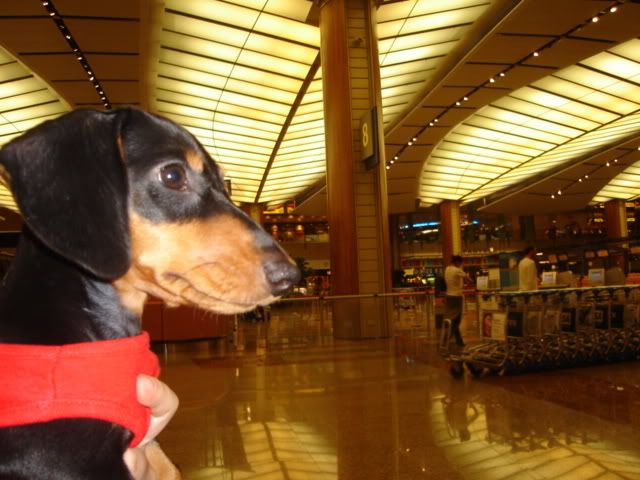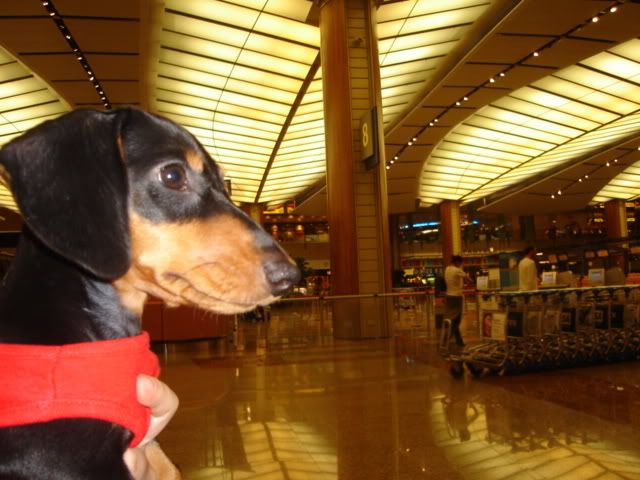 Welcome Back Mummy!
 I missed you alot!