Okay, maybe sooner than christmas.
Today I made a startling discovery. I was chewing on Mr Bean when suddenly I felt something amiss in my mouth. There was no mirror around so I licked and licked and to my utter amazement, I realised that I had dropped one of my front teeth!
Daddy and mummy were so amazed too!
They found this on the bed...
It was a size of a rice grain! So tiny!
They plied open my mouth and realised...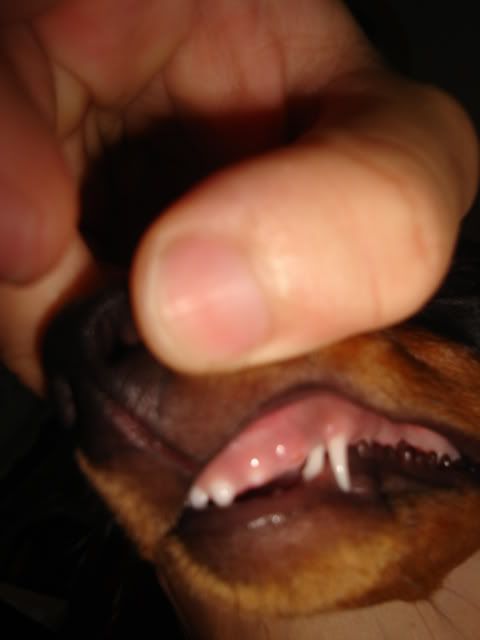 another had earlier gone missing!
Daddy and mummy had a good time laughing about the whole tooth dropping incident. While they have been commenting on how fast I was growing up, they have also been teasing me and calling me "boh gey" Reina, which means no teeth Reina, in dialect.
Now I just want my front teeth back asap!