I think we have been going to the botanical gardens too often! Hahaha...but we just love it there! It's peaceful, green, great place for a stroll and some photography too!  
 Last Sunday was a hot day, we were tired from a long walk and many people have been calling me hot dog. We stopped by the station for some refreshments. But wait! Does it say Hot Dogs! OMD!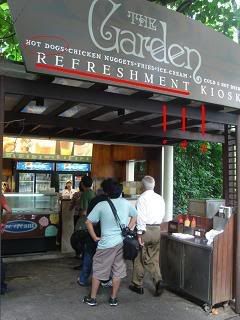 Then I remembered Simba's post...My worst nightmare!!!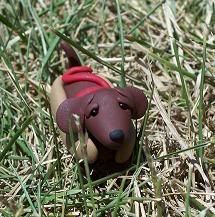 Ok, it wasn't as bad as I thought.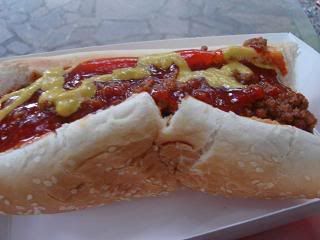 Look at the amount of sauce on that thing. I've always knew the humans were saucy people, but not like this!