Yesterday, daddy and mummy brought me to the Japanese Garden. Well, almost. You see, the Garden do not allow pets (Another silly park that does not allow pets.) so we decided to walk along the outskirts of the park, which surprisingly offered quite a good dose of scenic views.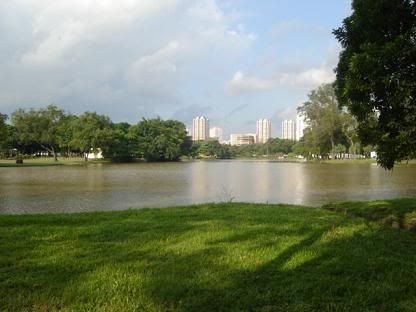 I took some time off to enjoy the scenary.
Thought about a couple of things in life.
Then something caught my attention.
What the heck is that?!?!?! I sent daddy to take a closer look.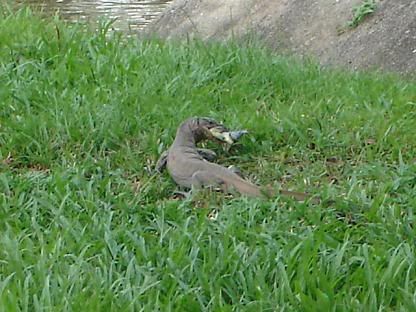 It was a monitor lizard having dinner. I didn't know they eat fish though.Hmmm..