Today, I went to the K9 Kafe along Turf Club Rd to meet up with a few of my pals from the Singapore HotDogs group.
It's like this nice little chill out place especially set aside for dogs!
I'm used to being the youngest/smallest ard at these gatherings...but well not today! 
Ta da....younger puppy!
Isn't she cute!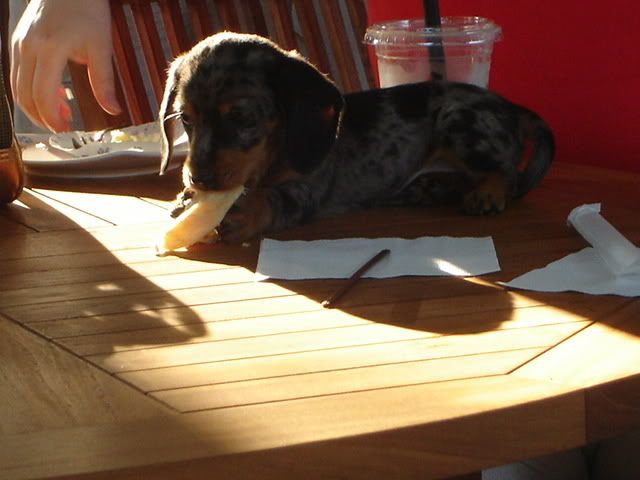 When she got down on the floor, everyone wanted a sniff at her...
And I saw this strange creature from afar....and started barking non-stop...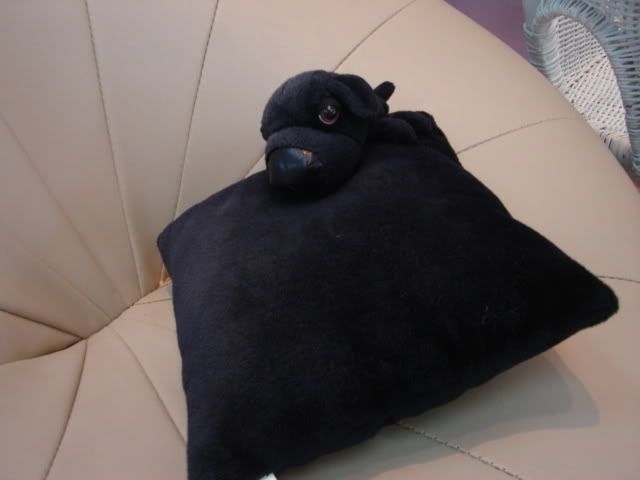 I actually mistook for a real dog...how silly...but it does look kind of dodgy doesn't it?
Close up...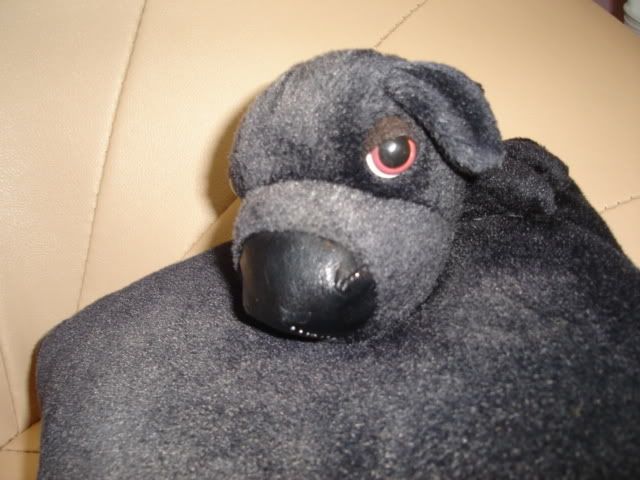 and FOOD is always the best way to grab our attention...