What a pleasant surprise! I was up checking my mail and look what I got.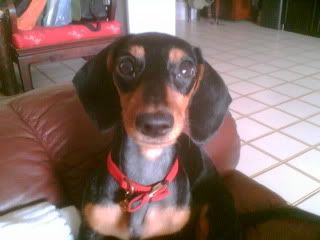 Some updates from Tenacious Tamy. For those wondering who on earth is this Reina wannabe (notice the resemblance?), Tamy is the blood sister of Lil' Torres. Quite a terror too, so I heard.
She's doing well, and looking forward to her 1st birthday on Feb 10. Sniffs, time for another get together.