Last Friday, Mummy had to work late. So Daddy brought me along to fetch Mummy from work. She was having dinner with her bosses at One Fullerton.
Singapore is a really beautiful city, espcially at night!
Here is the merlion.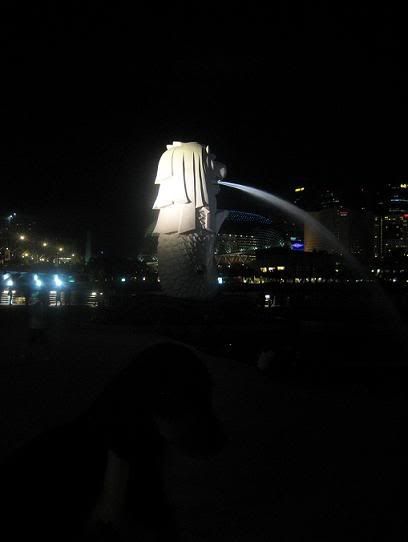 Ok, i am supposed to be in the picture but i guess its too dark to spot me :(
Whats a merlion you ask...
The merlion is a statue with the head of a lion and the body of a fish. Its name comes from a pormanteau of mermaid  and lion. the lion head and fish body of the creature recalls the story of the legendary Sang Nila Utama , who saw a lion while hunting on an island, en route to Malacca . The island eventually became the sea port of Temasek , a precursor to Singapore.
Heres a picture of an outline of me by the river overlooking to Marina.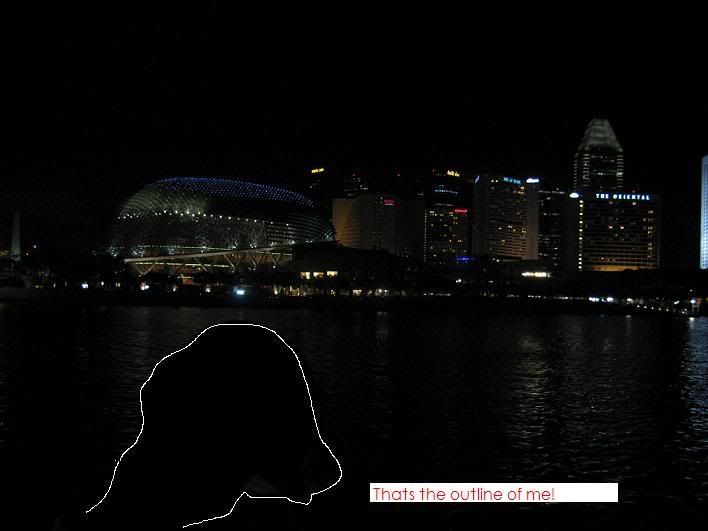 Babyface DISCO at #02-02!!!
When i grow up, i wanna stroll right into that disco and dance~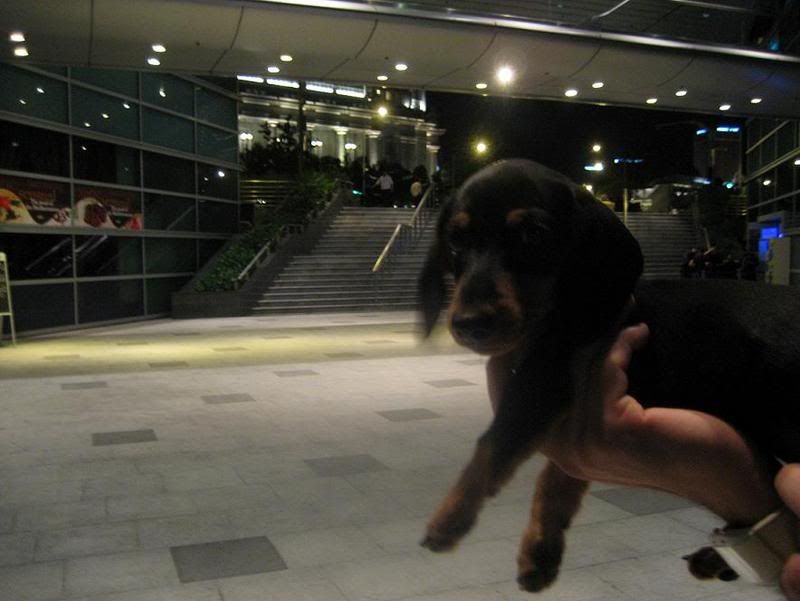 Heres me, making my way back to the carpark!
My first night out to the city and its a night to remember :)