If Spiderman and some pirates can come in threes, then so can I. Here is the third and final installment of my awesome weekend. =)
Mummy's aunt got me my first tee! Daddy loves the pun.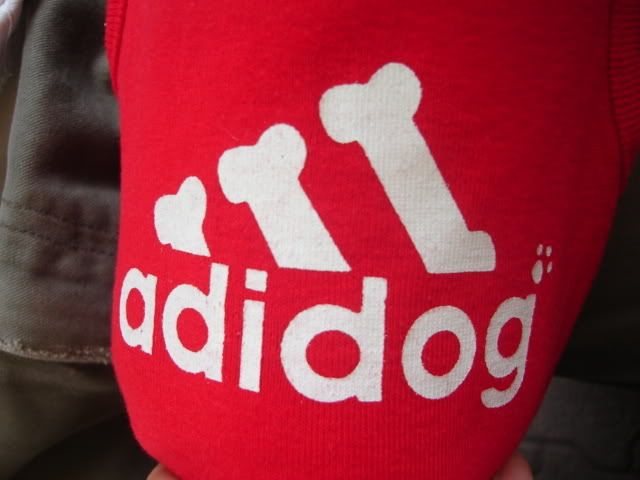 Do I look snazzy??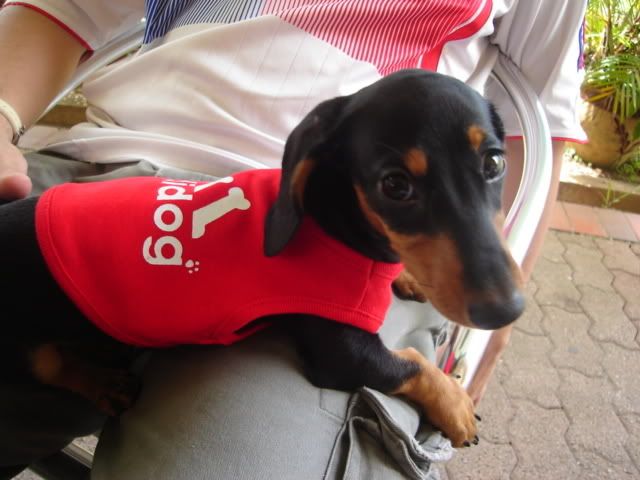 On Sunday, we headed down to Vivo City for the Singapore Hot Dogs meet up. There must have been at least 20 dachshunds. All of different colors and sizes but still of the same shape. =P
Getting to know everyone...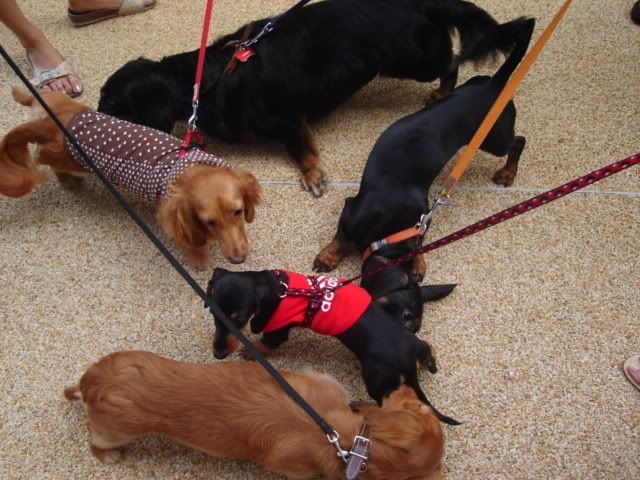 From left, clockwise, meet Junie in pink (She looks like Lorenza!), Jamie, Sundae and Dachie
Sakura, Junie again and Didi
Joseph, the standard dachshund. He's massive!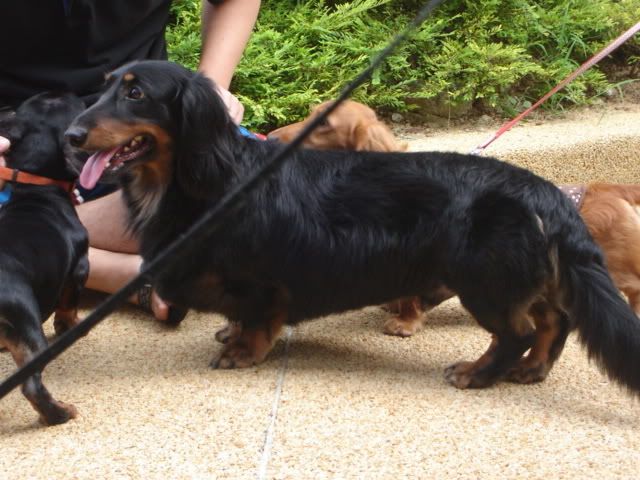 Lenny (left), the first wired dachshund I've met!
Here's the very hip and hawaiian inspired Oscar.
I'm usually the smallest and youngest at most gatherings. Hah! Not this time!
Sakura's puppies!
13 year old Jerry (notice the white hair?), my hangout buddy for the day. Relaxing at a corner and sharing with me a wealth load of experience. =P
Here's me trying my best to walk Dachie =D
I had great fun at the gathering. Mummy got to meet Eil & she didn't realise she is Girl girl's Eil! How dare she not intro me to Eil! Both Luckie & I can agree that Sakura is a fiestygirl, we had our "momenst" with her! hehehe... 
It was an awesome weekend going to so many places and meeting so many new friends. I sure hope they'll be more of such weekends to come!
Made it to bed.