Yesterday was a fun day. As usual, daddy brought me along to fetch mommy from work. Although it was a public holiday (Vesak Day), Mommy had to work. Poor Mommy. I decided to give her a good hug when I see her.
Little did I know that Mommy had some surprises installed for me! 3 to be exact.
Surprise no. 1, a giant play pool!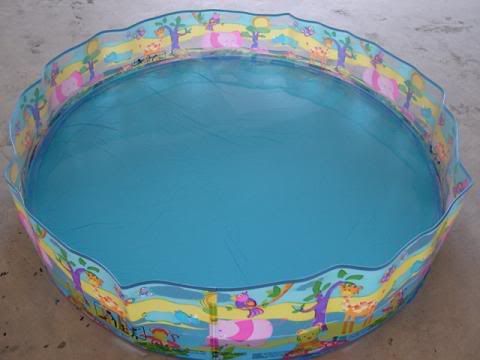 Surprise no. 2, a yellow frisbee to go along with it 
 And surprise no. 3, a new ball for me. Yay!
Our initial plan was to head down to East Coast Park in the afternoon, but there was a torrential downpour islandwide. =(  So we decided to head back home and play in my new play pool!
Along the way, daddy was feeling a little hungry so we stopped by McDonalds for a snack.
Can't wait for the food...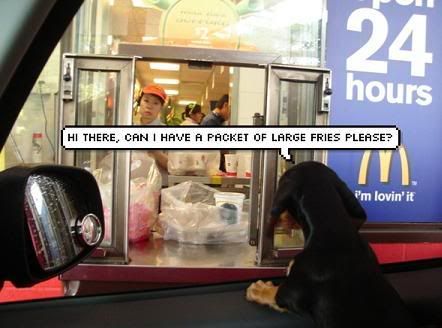 Feeling a little nervy now...
Resigned to wait...patience is a virtue...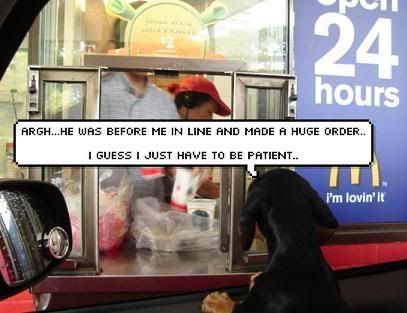 Once we got home, daddy and mommy set up the play pool. They were trying very hard to get the right water temperature. They did not want me to be swimming in a freezing pool! 
Because it was my first time in a pool, I started off hesistant. But Daddy and Mommy encouraged me along the way.
Testing water....
Hey, this isn't as bad as I thought and I'm a natural born swimmer!
Posing for the camera...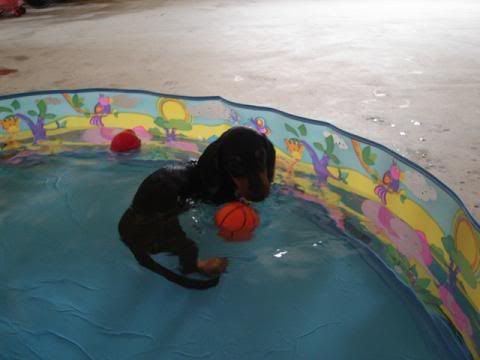 Playing water polo...
Mastering the doggie stroke...
Now that I've conqured the mini pool, maybe next time I can attempt the sea! Woo hoo! 
Oh and here's something random....my paw prints!