I must first apologise to everyone for being less active over the past week. Mummy has been extremely busy with work, while daddy has been down with the nasty flu bug. No one's there to help me switch on my computer. =(
Now, I'm really glad to be back online! Jacks, I'm back! After going MIA (Missing In Action) for such a long time, there is now so much to blog! Let me start first with the Dogs With Blogs Singapore gathering at Pawtobello on Thursday! It happened to be our country's National day too!
Pawtobello is situated along Mohd Sultan Road. It's a dog cafe! There are menus for both humans and dogs. How cool is that!
A quick snap on the inside.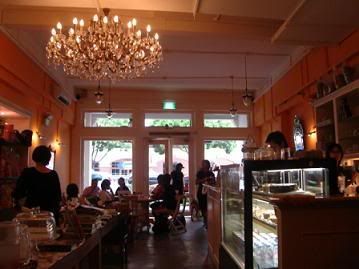 The food  for the humans must be really good. I saw Luckie's parents finish their food really fast. Mummy and Daddy started off with one dish, and ended with two.  
I had baked brown rice with lamb for dinner...served on a "platter"...woof hoo~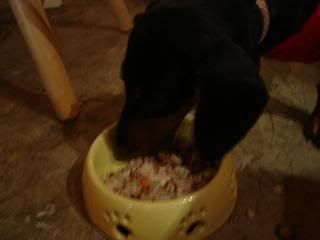 It also turned out to be Huskee's and Boy's birthday! Happy Bday my friends! Can you spot the little dachshund on the cake?
It wasn't my birthday but I received lots of gifts too. Thank you Chilli, Huskee, Boy and Eileen for the wonderful gifts. So sorry that I did not bring any gifts. I will remember to during the next meet up!
No gathering is complete without an attempt at a group picture.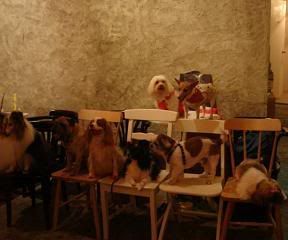 I wanted in too. Even a representative for Girl Girl was there!