I love weekends! It's the time for outings! Last Saturday, we visited Farmart and Little Guilin in Bukit Batok.
Farmart is a neat little village hidden among the streets of Sungei Tengah. There is a seafood restaurant for the humans. Lots of shops selling interesting items. There is a bee farm, fish farm, pet shops, aquariums etc. Very interesting!
We came across this famous kitty celebrity and they forced me to take a picture.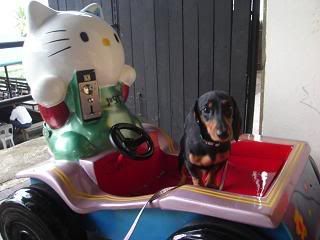 After Farmart, we made our way to the nearby Little Guilin. Guilin refers to a granite rock sitting in the middle of a lake. It was beautiful and offered such a wonderful backdrop for a photo, we could not resist.
What's cooking?
*sings*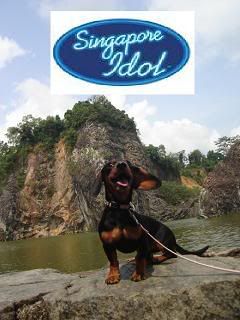 They say the sky's the limit...
Is this what they call dolly eyes?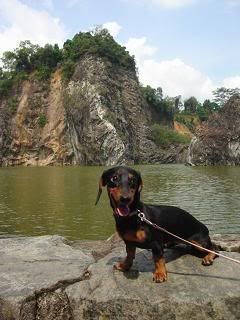 I had fun! Now, I'm looking forward to the picnic later this week. It's daddy's birthday!