To all my friends, I must apologise for not updating my blog. It must have been like 2 weeks since my last post. The flu bug has been going around. Both Mummy and daddy took turns to get hit. =X
It's all good now though! Here are some pictures from my trip to Sentosa last week.
The sea looks tempting!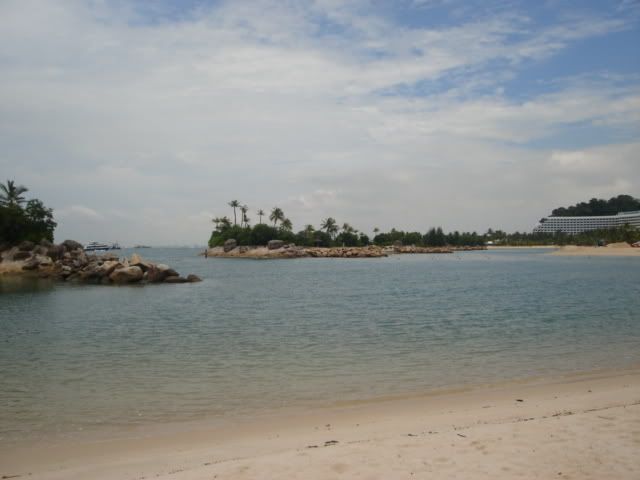 On my way into the water...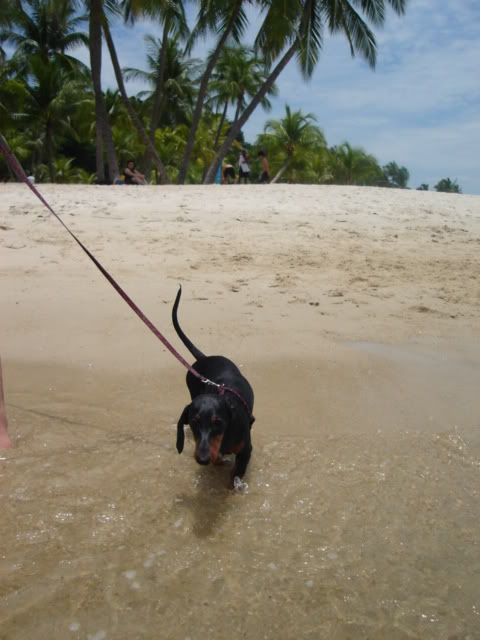 to fetch my frisbee. Hee Hee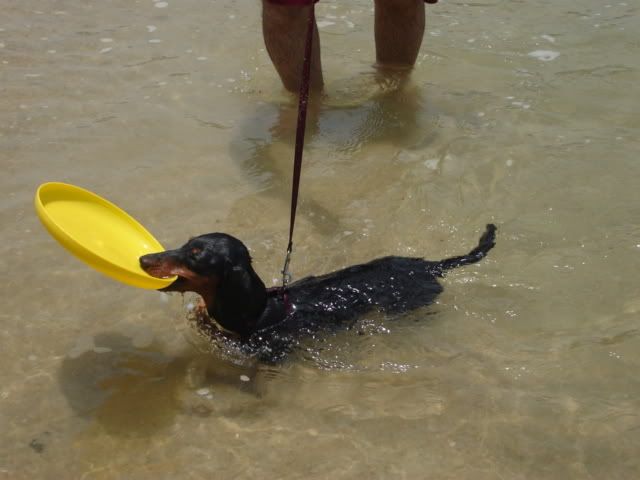 And here's a clip of Me and mi frisbee.
[youtube=http://youtube.com/watch?v=kQdEoylRXf0]