First, let me say hello to two of my very good looking new friends.
Copper & Hershey
!
Also! another 3 of my new friends who vowed to revenge for me on Mr. X! *evil grin* Hello
Mona, Jack & Toby
!
 Today, i went to Nachos's House. Nachos's mum is a good fren of my mummy. We had LOTS of fun!
 This is Nachos. Although Big in size... she really is a sweetheart!~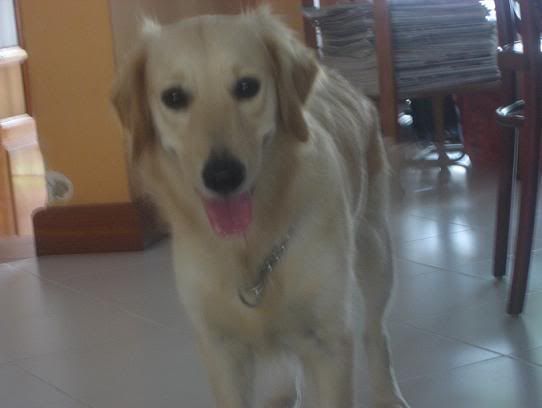 This is me, very eager to play!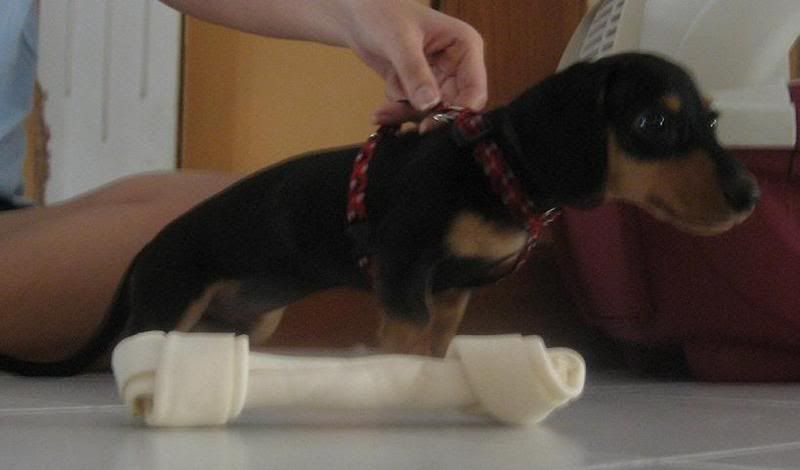 And please meet Slurpee.... she is the discipline mistress of the house. Keeps following me where ever i go! *urgh*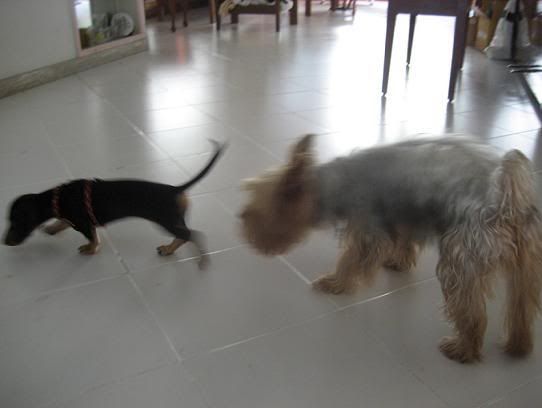 All ready to play!~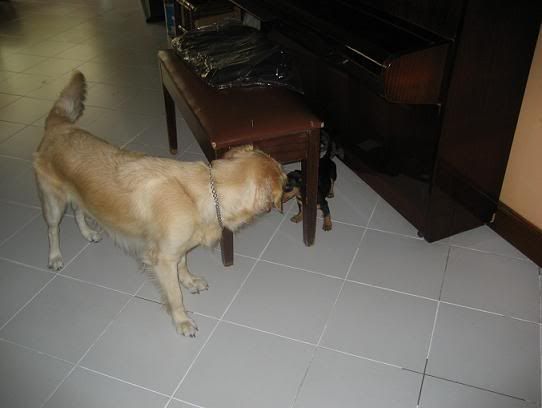 Mummy & Friend trying their best to get a group photo of us!~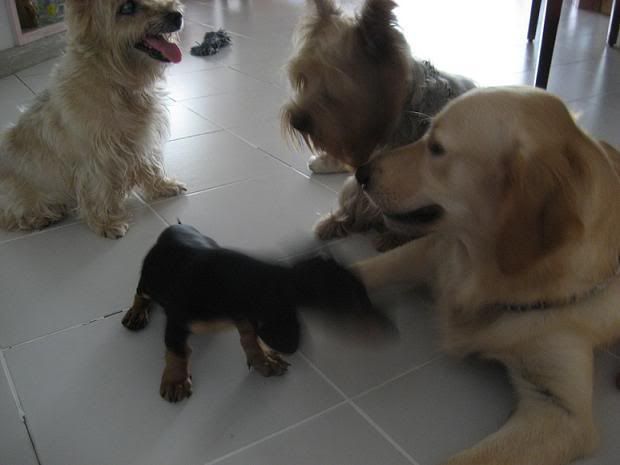 One reason why i love going to Nachos's place? Her mum bakes human grade treats!!! IT IS SO YUMMY! She is such a great chef! Oh i can't wait to go her house again!
Pippin shared with me a site where Dachshunds belonging to this club are HUNTERS. Wow, looking at this site, i am really proud to be a Dachshund. Confidence level at a all high! hahaha
Mummy told me on my first day at home that i am a German Breed that hunts for badgers.
Now i am reminded by my Dachies friends from
Dachies rule
of my distinguished ancestry.
Guten Abend!
All & all, i think all dogs, regardless of breed, are
LOVABLE
! It is no wonder our hoomans adore us sooooo sooooo much! Those who don't, they have no idea what they are missing out *wink*