That's the sound swans make. I was at the Botanic gardens again and saw this white swan at the Swan Lake. (Duh)
Approaching me...beautiful!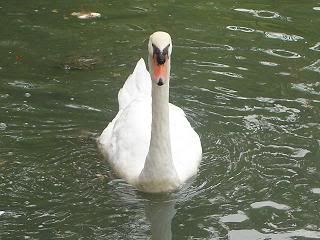 I was going to say hi...when it started speaking parceltongue. It was HISSING at me! 
Whoah, she has gotta chill...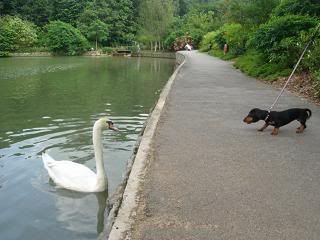 Seriously, there's no need to call for back up. I'm just a tiny little doxie.