Hello friends, today I wanna blog about my encounter with a Great Dane on Saturday.
As promised, mum and dad brought me to Pasir Ris Farmway. As we entered a shop, we were greeted by a rare sight in Singapaw.
A Great dane!
Dad's first reaction was "Whoah, what a big dog!" Mum's reaction was " It's a Great Dane."
My reaction was...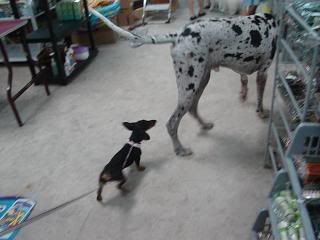 No fear. Even though the size of his tail was actually longer than my ENTIRE body( and I'm a dachshund )...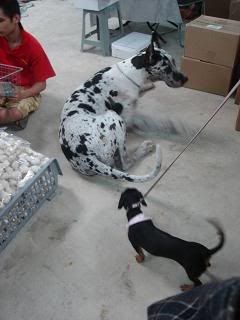 We can still be friends.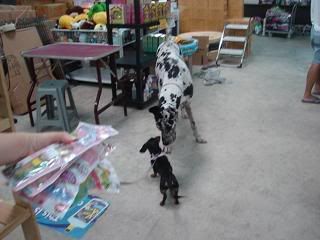 It was nice meeting you!
After which, we went out to the playground. It was this huge enclosed area with a few training stations.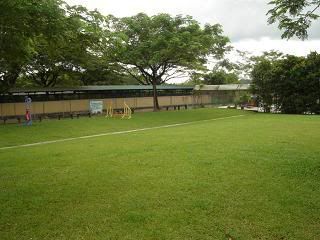 And because it was enclosed, I was allowed to run wild and free, with no worries.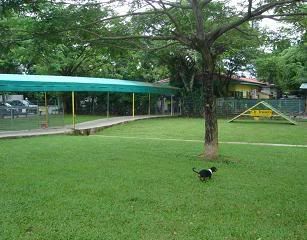 We ended our day at the Botanic Garden.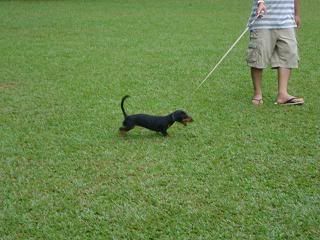 tongue out after a long day!
I will end this post with a little trivia.
I've discovered a new activity to keep me awake while travelling on car. From the picture, can you guess what it is?