Last Sunday was a special day. It was the feast of St. Francis of Assisi and there was an animal fair at St Mary of the Angels. In the afternoon, there was a blessing for animals!
Dom was there.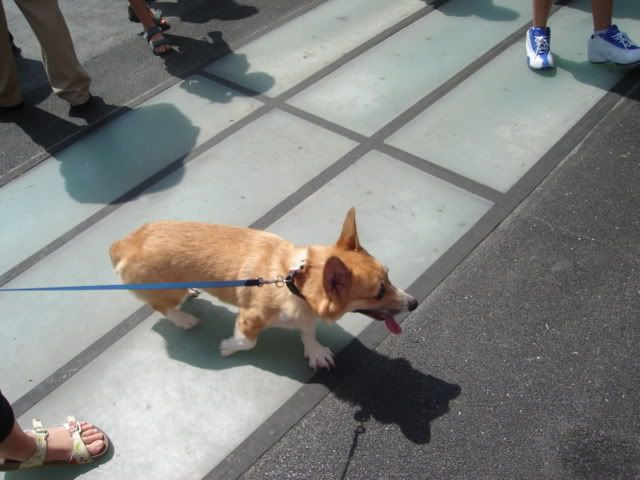 Cute!
Puppy dachie! Makes me feel old.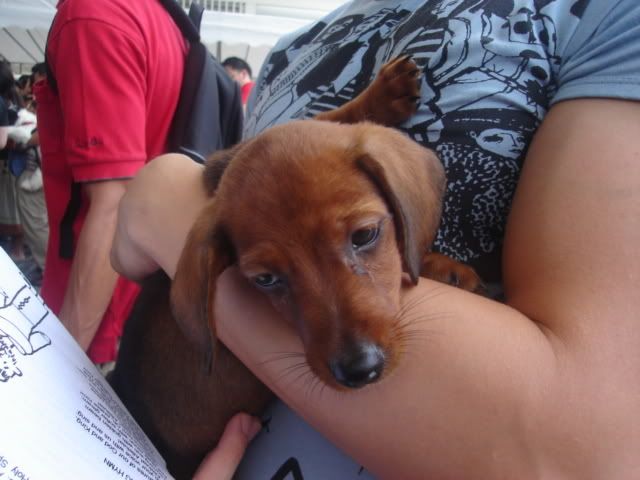 There was a horse.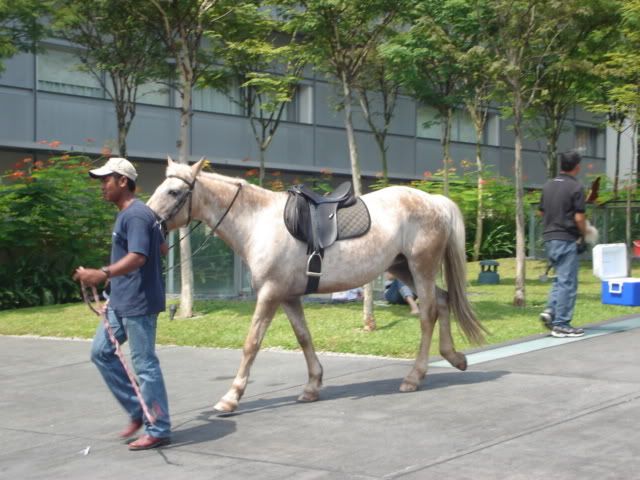 And a cow!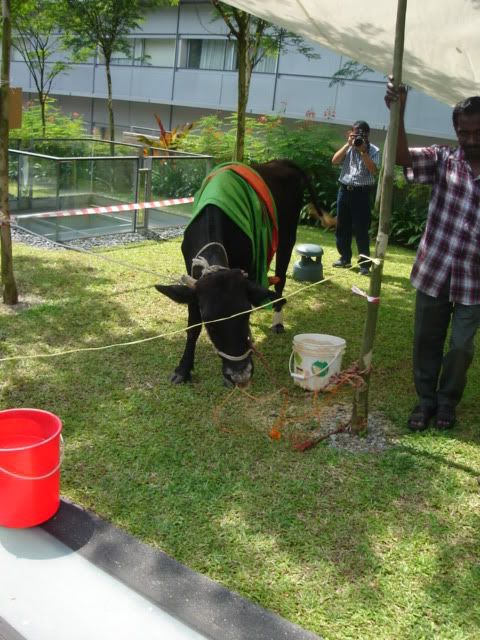 Someone brought her pet bird for blessing!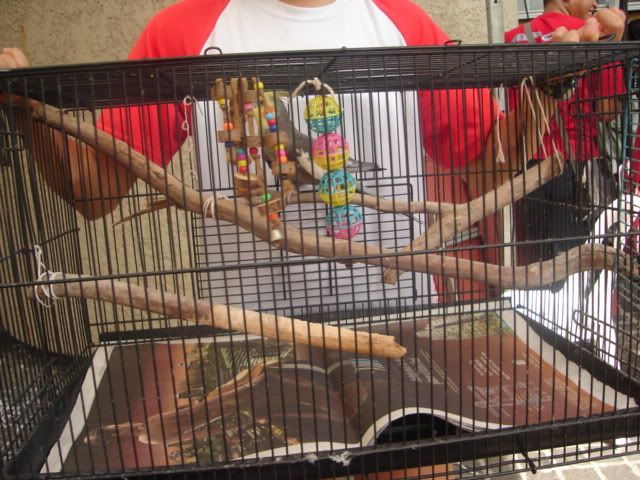 Someone was dressed as St Francis! Can you spot it?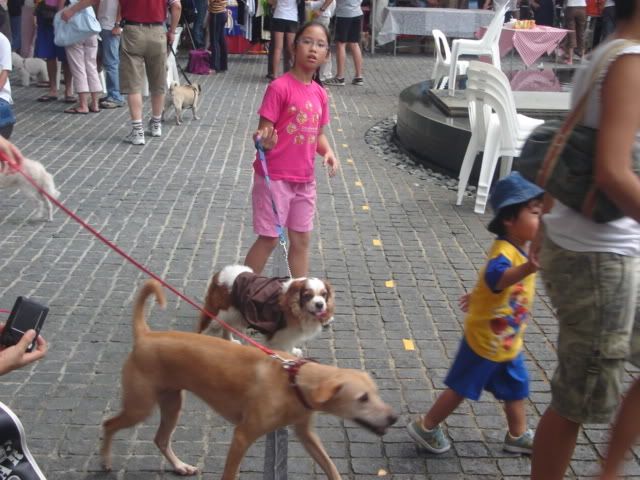 And here's me in the queue with dad waiting to be blessed.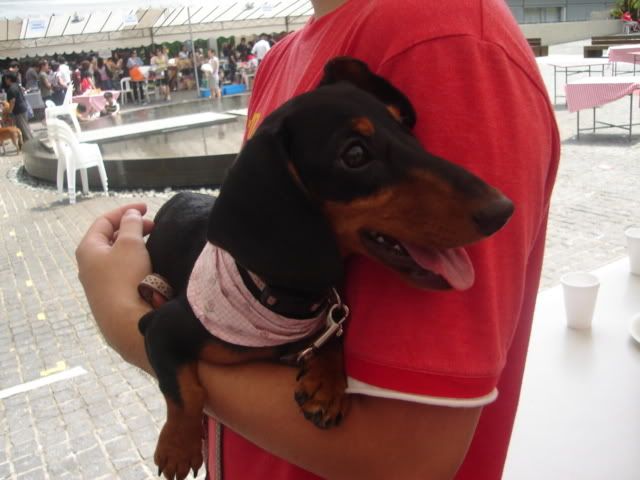 Oh, and mummy bought me a new harness/dress.
I love it!!!