Today was a beautiful day. Pawrents celebrated their Registry of Marriage anniversary and they were kind enough to include us in the agenda. Beautiful flowers for a beautiful lady, not me.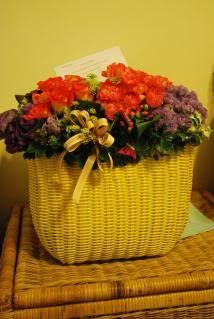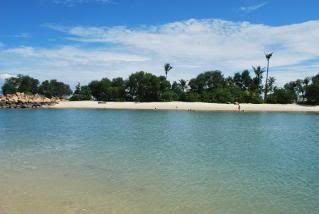 To think that we were almost swayed by the weather forecast hotline. Showers with HEAVY lightning was expected but look at how darn hot it was. Is this what they call global warming?  
I'm quite the natural when it comes to the waters. Do not be deceived by my short legs.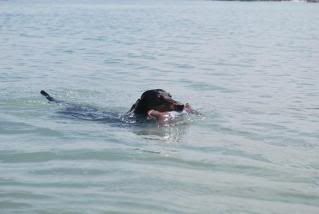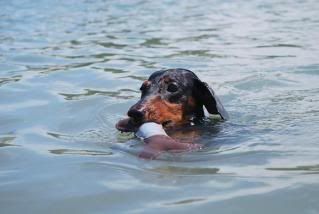 Torres is quite the swimmer too, the chill version. He prefers to float around.
You know how some footballs have pre-match rituals? Some chew on a blade of grass before they take to the pitch, others wait till they reach the dugout before they put on their tops. Well, Lil Torres has his own little ritual before he sets sail on his float.
He does this.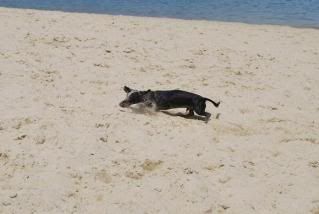 and this...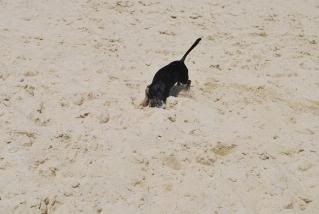 and some more of this...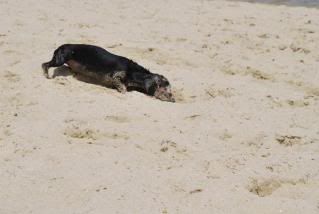 and one last time...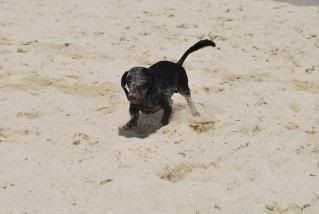 before looking like this on his float. Fierce eh.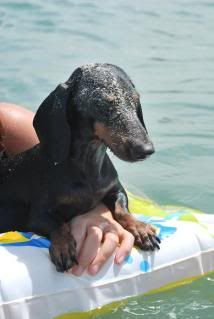 It was a great day out at the beach. It was practically a 1.5hr work out for me and maybe 45mins for Torres.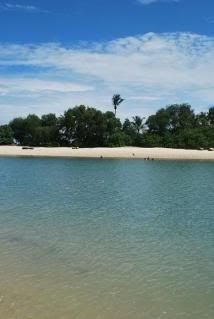 We were so tired when we got home...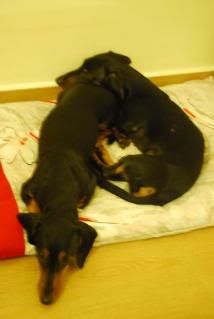 Was still feeling the effects late at night...Good night!