Phew! What a tiring day!
Mummy & Daddy brought me out to visit Dom again! Dom is my Mummy's Sister's doggie. I was kinda looking forward to meeting Dom again because the last time i met him, i was still very tiny. Now that i have grown a little, i think i can take on this tough guy 4 times my weight!
Once i arrived, i was down to action! Dom didn't take long to get into the playing grove either. In no time, our enthusiasm on display reached such a high that either one of us had to be restrained. Heres a picture of me taunting Dom while he was being held back by his mummy! Daddy & Mummy commented that i am a gangster girl because i barked at Dom and was always trying to taunt him. I say come on.... that's how dogs play, and it was all in the name of fun!  =P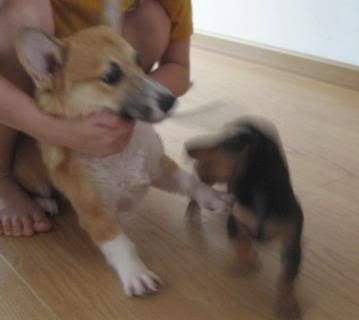 I got to meet my Mummy's cute nephews!
Here is one that totally DIGS me! He loves me and i think he is really cute!
 Now... this one... he is really weird & amusing. He goes "AHYA" and go bonkers when i go near him.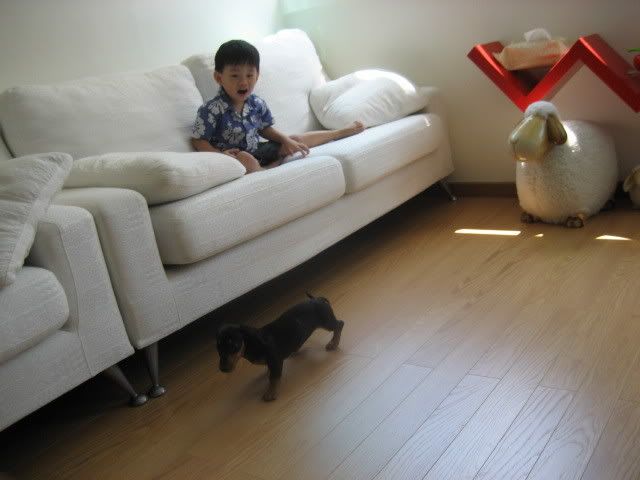 Heres a clip of him running away from me & Dom

LAMB!!! Girl Girl got to take a picture with a little lamb, so heres one of me on it!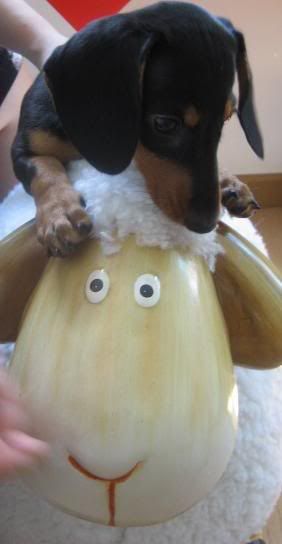 I can't wait for the next weekend to come already!!!!!!!!!
Oh Oh! Mummy & Daddy went to Ikea the other day and guess what they came home with?
TADA!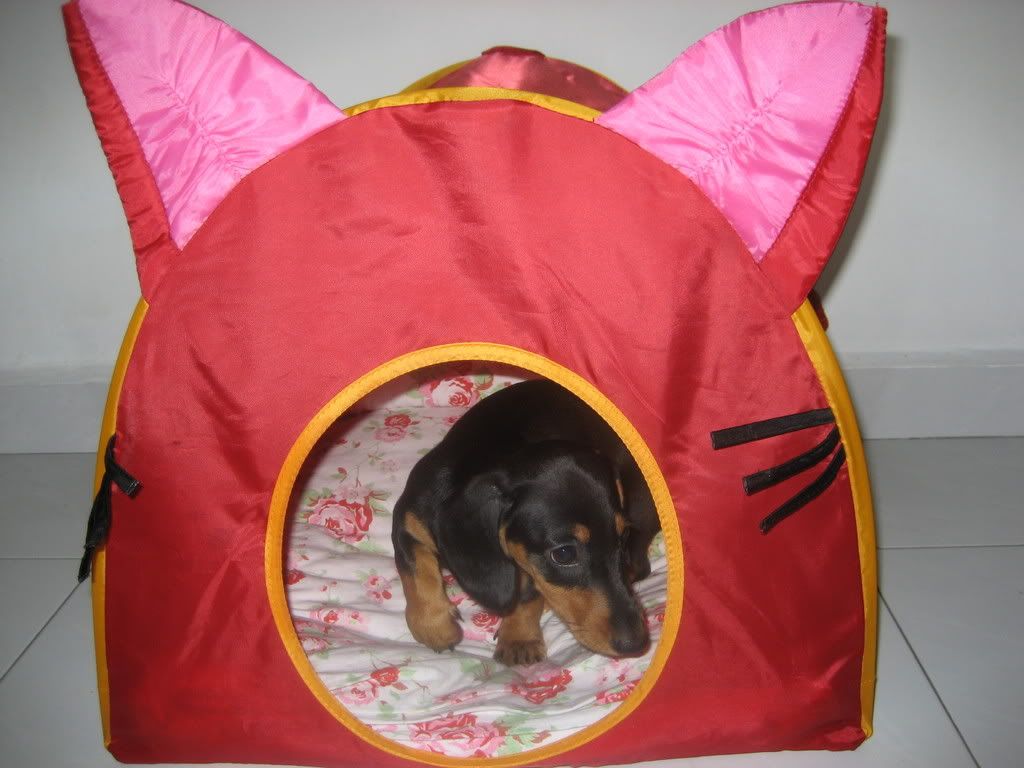 This is the inside of my Room! Doesn't it resemble a King size bed!
 I Love it! I Love it! I LOVE IT!