I read from my new friend
Pippin's
blog on how close he was to nature and how he could run around in the wild. It's awesome. But for me, it's a different situation. Where I come from, there's very little wild forests for me to hang out at. It's a city area where there are more concrete walls than green fields.
But still, I'm happy. Besides, I know I've still got those natural predatory instincts in me. Just look at how I chase and pounce when daddy's mopping the floor. =P
Some random pictures...
Just woke up....
Back to sleep....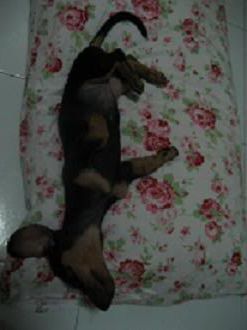 P.S I didn't know I slept like that!