After visiting Nachos and gang, we went to the Botanic Garden again. This time to meet some new friends!
Trax, Barnabas, Dexter, Benny and Bingo the Corgis! My mate, Dom Dom was there too! And Luckie! Luckie and I were the only dachshunds there. If you noticed, we all got short legs and long bodies! LOL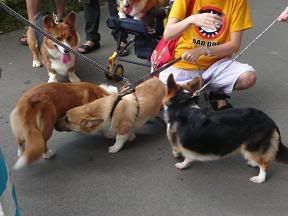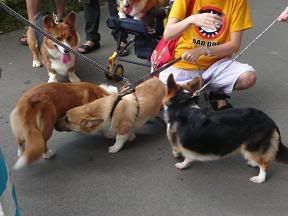 Here's the beautiful Luckie! (i swear she really does look like Jessica Alba!)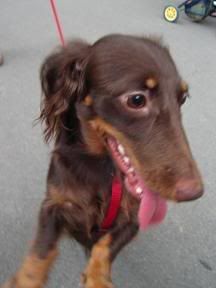 Making acquaintance, finally we got to meet! =P
Smooching from the side!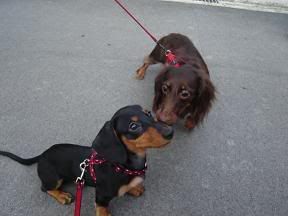 All in all, it was great fun. I made a lot of new friends today, and am looking forward to the next gathering! 
Here are some random pictures from the meet up...
Taking a break...
Smileeee....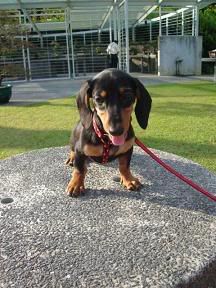 Standing tall and proud....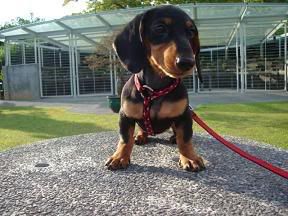 "I am Reinaaa"....(like a superhero)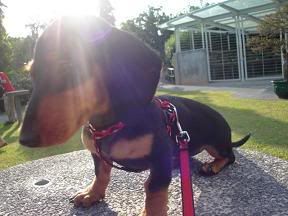 Near evening, we all said our goodbyes. It was really fun meeting all of them! Sunday will be another day of outings. This time, I'll be meeting more new friends at Vivo City! I'll be covering the meet up in Part III, so do watch out for it! Till then... 
...aftermath of a long day out....