Daddy is very excited about the 24 hrs
Live Earth
event that starts at 7pm tonight. Mummy though doesn't exactly share the same level of enthusiasm. She feels that the entire event is too much of a marketing gimmick. The climate has been in crisis for ages. She doesn't understand why nothing was done back then? Mummy stands by" prevention is better than cure." Daddy just feels that it's "better now than never."
We're a little family of three trying to do our bit in conserving the earth. We avoid using plastic bags and instead bring our own grocery bags during supermarketing. We avoid using the air condition whenever we can. These might just be small actions, but all big things grow from little things right!
That aside, we decided to head down to the Botanic Gardens in the afternoon. I blogged the other day about
my encounter with monkeys
, today, I met something quite different. It was smaller but longer...and the funny thing was that I think it was playing dead in the middle of the path when it sensed me approaching. Hmmm...
I was walking...
and doing some running...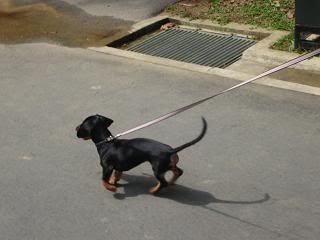 and there it was...what's that???
Zooming in...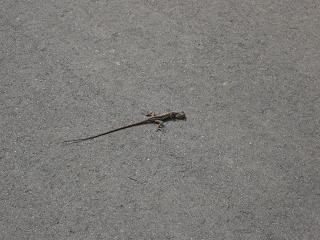 It was not exactly an iguana or chameleon...just some kind of mini lizard...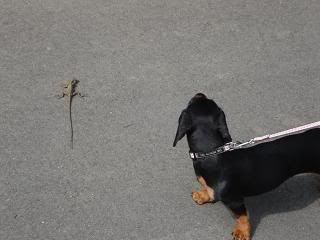 Is it lunch time???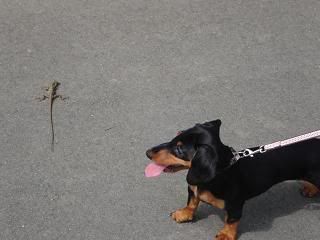 Within seconds after we decided to leave it alonel, it scurried off. Now I'm certain that it was playing dead! It was a smart little creature.
I came across this huge (at least to me) and beautiful waterfall...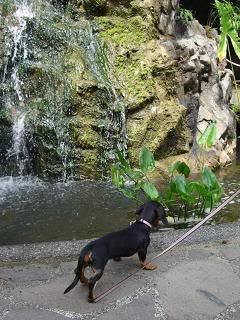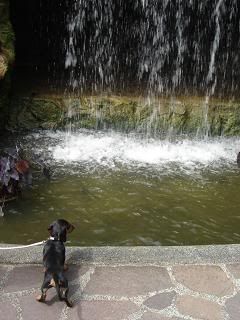 And then there was this beautiful hut like structure...do you notice the "studio fan" effect on my ears?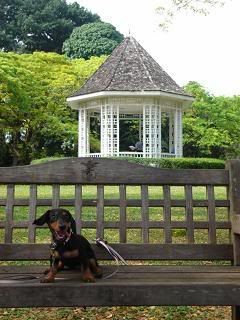 There are more pictures to share...and I shall blog about my busking attempt and some more neat stickers that mummy and daddy got in Part II. Do watch out for it! =)
Oh,
Nachos
tagged me to show a smile...so here goes!