Daddy's back after 2 weeks in camp. Hurray!
And we got back into business.
First, we went to the Botanic gardens on Sat. I missed that place! Have'nt been there for some time...
There we saw this famous tree...blossoming with pretty red flowers. A rare sight in the tropical Singapore climate.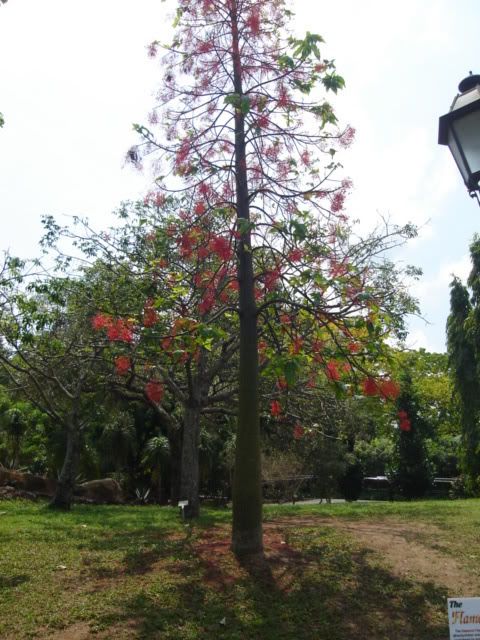 And I met this flight of stairs...(nevermind the guy laying behind me)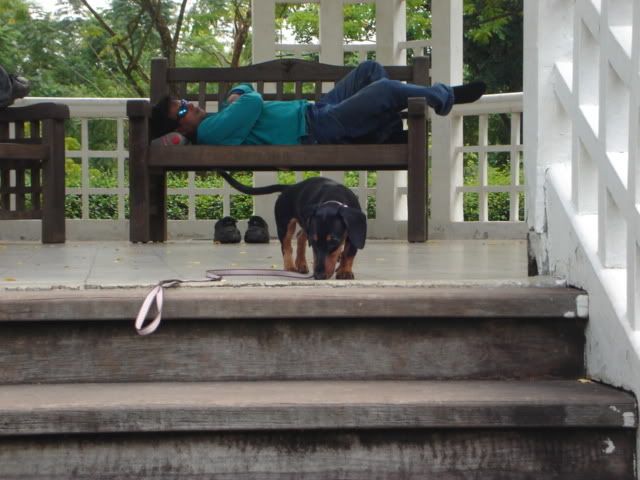 which strangely I dared not walk down...
 Mum and dad were having a laugh at me...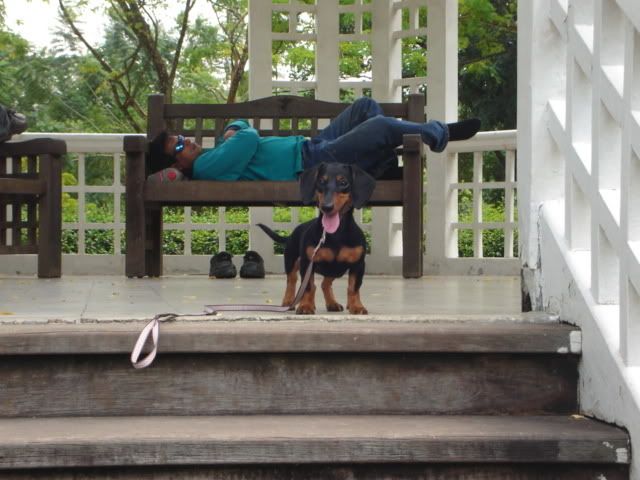 They decided to test me and walked further away from me...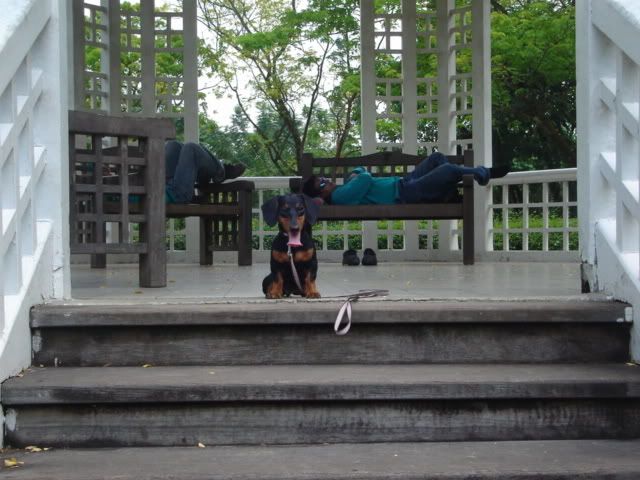 I still refused to move...and by now, I was whining...
It was a strange flight of stairs. I never plucked enough courage to walk down it. Mum and Dad never understood why either. 
Nevertheless, I met someone who looked like sparky! hehe
Then, on sunday, we went to Upper Seletar Reservoir. Nice place subtly tucked away in the northern part of Singapore.
The reservoir...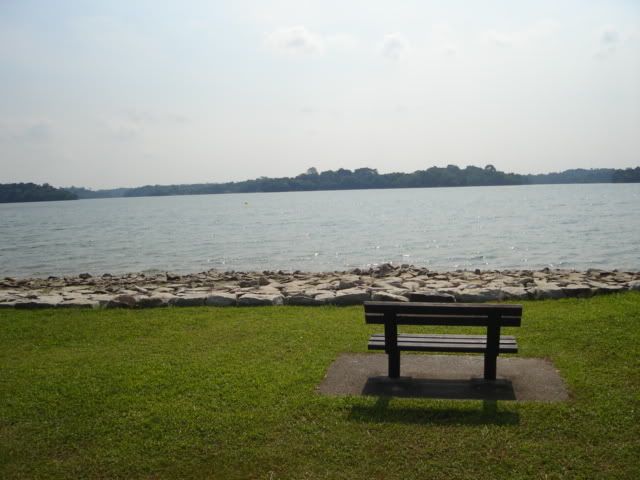 the jetty...
I felt at ease straight away...
spent some time on the rocks...
and some time reflecting on life...
had a wild time playing fetch with mum and dad...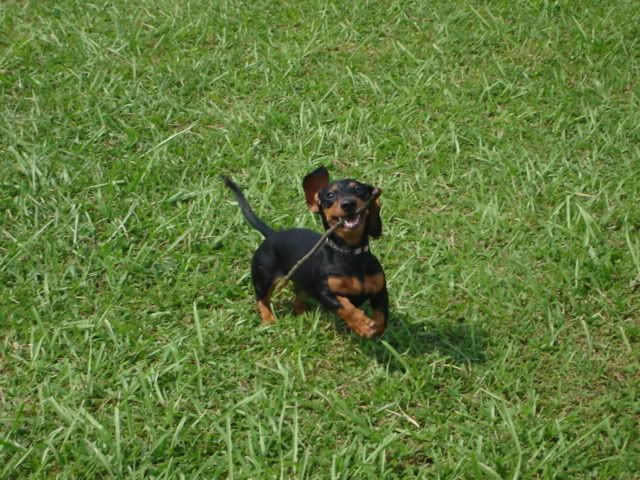 It was another great weekend! Welcome back daddy!